Man grows a garden on the top of his autorickshaw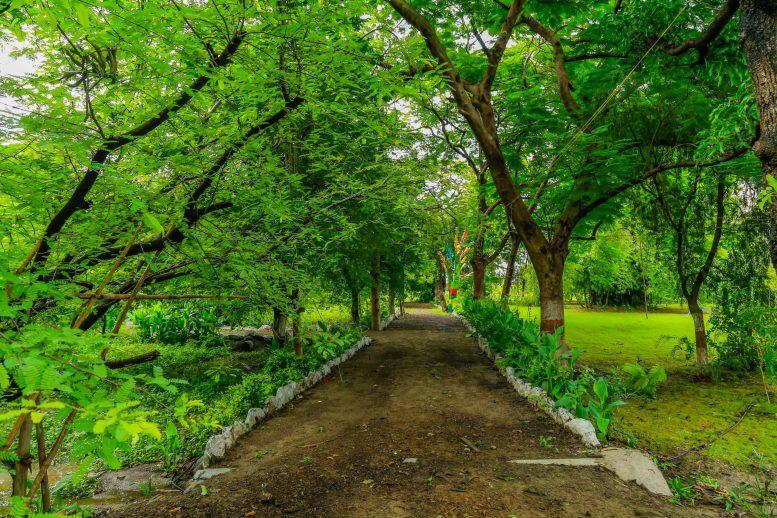 Due to summer heat, many passengers are opting for air-conditioned vehicles for their rides. As most of them prefer to get in AC cars, buses or metro trains, very few choose autorickshaws.
To attract more passengers to board his vehicle, this autorickshaw diver thought innovatively.
Mahendra Kumar from Delhi decided to grow a rooftop garden on his autorickshaw to keep his vehicle cool. He had grown different types of shrubs and flowers on the top of his vehicle.
This garden helps keep his vehicle cool even if the temperature exceeds 45 degrees Celsius. So, many passengers opt for this autorickshaw to enjoy their ride with natural air cooling amid the heatwave.
Kumar got this idea two years ago during the intense summer season. He wanted to grow some plants on the rooftop of his vehicle to keep it cool.
He arranged the set-up with minimal effort. He put a mat for arranging the soil and sowed some seeds in it. He regularly watered the plants for their growth. Thus, he set up a mini rooftop garden on his vehicle.
In addition to that, he also installed fans and mini coolers inside his autorickshaw. As he provides comfort to the passengers, they are happy to ride his vehicle.
They are even ready to pay extra money for the comfortable journey he offers during the extreme summer season.
His innovative idea attracts not just the passengers but others who pass by the autorickshaw. Many people take photos of the vehicle.
News agency AFP shared his story on Twitter.  It went viral. Many netizens appreciated his green initiative. They said that more such vehicles are required to keep the environment cool.
As his idea garnered the attention of many passengers, his fellow drivers are also asking him for tips.
Image by VIJAY RICHHIYA from Pixahive (Free for commercial use / CC0 Public Domain)
Image Reference: https://pixahive.com/photo/beautiful-greenery-view/
What's new at WeRIndia.com