Know about this Freedom Fighter and Scientist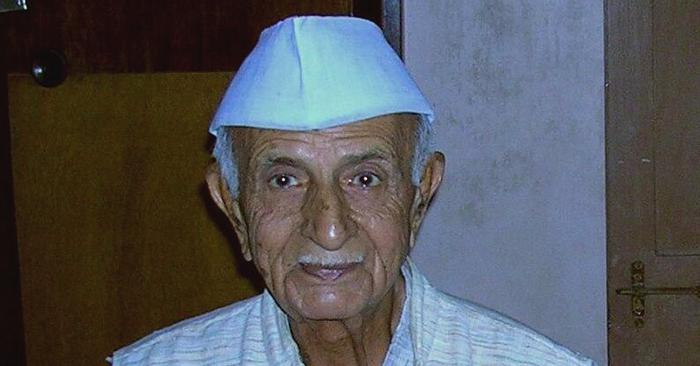 Prahaland Chunnilal Vaidya was an incredible Indian scientist whose work on general relativity was comparable to the work of Albert Einstein.
However, his general relativity research was only one of his many accomplishments.
He also was quite influential in India's scientific revolution, being the founder of the Community Science Center in Ahmedabad. Vaidya was born on May 23rd, 1918, in the city of Bhavnagar in Gujarat.
This year is the 100th anniversary of his birth. Although he made great contributions to the field of physics, he is not as well-known as other Indian scientists, such as C. V. Raman or Homi Bhabha.
Vaidya was in 9th standard when his father passed away. His father's last wish, written on a slate, was that his children should pursue college.
Fulfilling his father's final desire, Vaidya went to Mumbai to pursue higher studies at Ismail Yusuf College.
He first received a BSc degree with a major in Mathematics and Physics. Later, he pursued an MSc degree in Applied Mathematics. Not only was he interested in science, he was also invested in India's freedom movement.
Vaidya joined the Ahimsak Vyayam Sangh. The Ahimsak Vyayam Sangh was a voluntary organization that fought for the independence of India, inspired by Mahatma Gandhi.
Vaidya learned about the terms of general relativity, and how equations of relativity could solve the gravitational fields of radiating and non-radiating stars.
However, Vaidya created a new solution that made some significant changes to the well-known Schwarzschild Solution.
Whereas that solution assumes that the exterior of the star is empty, Vaidya's solution, known as the Vaidya metric, assumes that there is radiation on the exterior of the star.
The Vaidya metric has played a crucial role in the research of gravitation theory. Vaidya himself also played a crucial role in the country's scientific revolution.
Not only did he found the Community Science Center in Ahmedabad, but he also founded the Gujarat Ganit Mandal in Bhavnagar and the Gujarat Mathematical Society.
Although his name is not as well-known as other Indian scientists', he played a significant part in India's fight for freedom and science.
Image Reference: Thebetterindia
What's new at WeRIndia.com