Kerala man designs floating house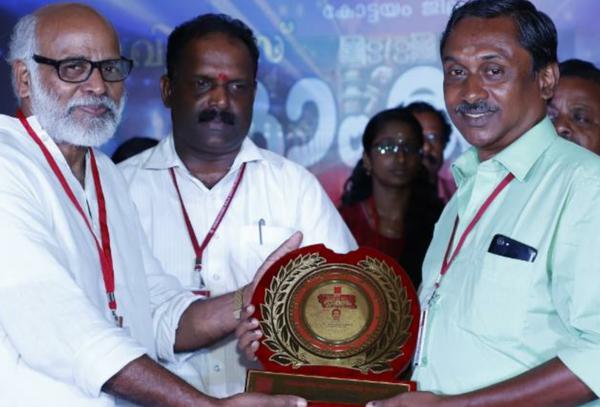 Floods and cyclones are hitting the country. Several parts of the country had troubles during monsoons due to heavy rains.
Certain parts of Kerala are hit by floods and landslides every monsoon. However, the residents remain helpless when rains damage their houses.
At the same time, he found that the construction industry in Kerala had been facing troubles to procure building material like sand, rock and baby metal.
To help people from these type of troubles, P Gopalakrishnan Achari, a resident of Vazhappilly, Kerala designed a floating house.
His floating house floats in floodwaters.
Achari's floating house design is a single shot solution for both the problems.
He constructed a model house with steel pipe and multi-wood sheets. It took almost five years to build the house.
As soon as the house was finished, the floods hit Kerala. He redesigned the house to sustain in the flood situation.
He installed air tanks in the foundation of the house to raise the house when the water level raises.
He kept four steel pistons in four corners through the walls to prevent the floating house from being swept away by the floodwaters.
These pistons are not visible but are rooted 25 feet into the earth.
The house does not touch the earth as it stands on the inner rods of these pistons.
When the water level rises during the floods, the house will also move up due to the air tank with the support of pistons.
When the water level reaches normal, so does the house.
Thus, the house can move up and down, but does not move to the sides.
Achari says that the height of the pistons can be adjusted to any desired level, however, the pistons should also be increased accordingly. Moreover, they should be strong enough to bear the weight of the house.
The cost of the house is ₹1,600 per sq.ft. His flood-resistant houses can be constructed from all types of soil including very loose soil.
Image Reference: Thebetterindia
What's new at WeRIndia.com