Andhra youth's Rice for Plastic initiative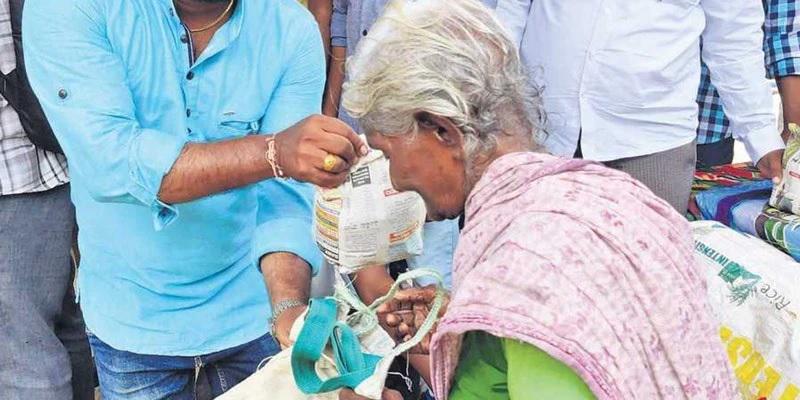 Several people in India are not getting adequate food to eat. The Food and Agriculture Organisation in a report stated that nearly 194.6 million people in the country are undernourished while 3,000 people die each day due to starvation and other related issues.
Several NGOs are stretching their hands to solve the food problem. In this context, Andhra youth came up with a different solution.
The NGO Mana Peddapuram has a network of 20,000 members from across the country. Some members are even from overseas.
The members started a new initiative, 'Rice for Plastic' on October 2. Plastic waste is one of the most major issues nowadays. India generates 25 lakh tonnes of plastic waste out of which just nine per cent is recycled.
The 'Rice for Plastic' initiative is intended to solve both the hunger problem and plastic menace at a time.
Within five days of the launch of the initiative, the group has collected 300 kg of plastic and distributed 200 kg of rice.
150 kgs of plastic is expected to be collected in the last two days of the week.
The idea 'Rice for Plastic' was conceptualised by Naresh Pedireddi, a cashew nut trader. He is an MBA in human resource. The idea was to distribute an equal amount of rice for the plastic collected.
The NGO, Mana Peddapuram buys wholesale rice directly from mills for just ₹25 per kg. The group distributes rice to the people who bring plastic (preferably single-use).
The plastic thus collected is given to sanitation workers to be recycled at plants of the government and private firms in nearby areas, Andhra Pradesh.
Most of the members of the group are employed and middle-class people, hence the campaign is planned to be run once a week.
One of the major challenges for the group is that the nearest recycling unit by the government is in Vijayawada. Hence, Naresh requested the government to start one unit in Peddapuram.
Image Reference: Yourstory
What's new at WeRIndia.com