Retale Enables Offline Stores Offers on Mobile Market Place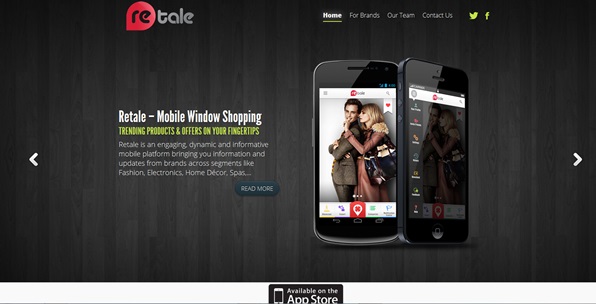 Retale is a social shopping mobile app. It helps the users to find out the trending products, offers and brands. Itwas startedin December 2012 by Shreya Siroyaand Aditya Sisodiya of Comma Technology Services with a motive to create innovative products.
Retale has tied up with more than 200 offline stores in Bangalore. This is a virtual marketplace which enables businesses to engage with their customers. With the help of Retale, each business can create their mobile profile within minutes to expand their business. Businesses can have control over their content and updates with their latest products and offers,new arrivals and many more.
The remarkable feature of Retale is "mobile window shopping" of offline stores, in asystematized manner. Furthermore, users can earn up to Rs. 50 recharge if they invite their friends to the app. Users in a similar circle can have a shopping as a social experience on mobile.
What's new at WeRIndia.com