MyCity4Kids – One Stop Solution for Parents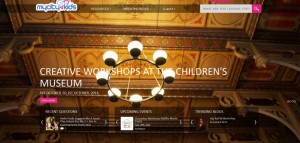 MyCity4Kids offers help to parents to learn about many things related to their kids. It is a one-stop solution for parents in children related things like playschools, events and workshops, schools, sports, tuitions, shopping and day care centers. It is an online market place where parents find information related to kids services. Ranging from events to discounts and offers, it is exclusively meant for kids. It was started in 2012 with a vision of 'about your child, around your home'. There are over 350 million school going children and nearly two third of population is below the age of 30 years in India. The website was started with focus on these population.
Parents can learn the events and fun family outings to camps and classes in and around their surroundings so that they can keep their children busy and happy. The website also makes recommendations according to the needs. Parents can get health and parenting tips, and tips on how to improve the learning of their children and encourage their hobbies. Approximately 50,000 service providers are listed on this portal. Currently the services of this website are available to parents in Delhi NCR, Mumbai, Pune, Bangalore, Chennai and Hyderabad.
What's new at WeRIndia.com