Donatekart – Making help effective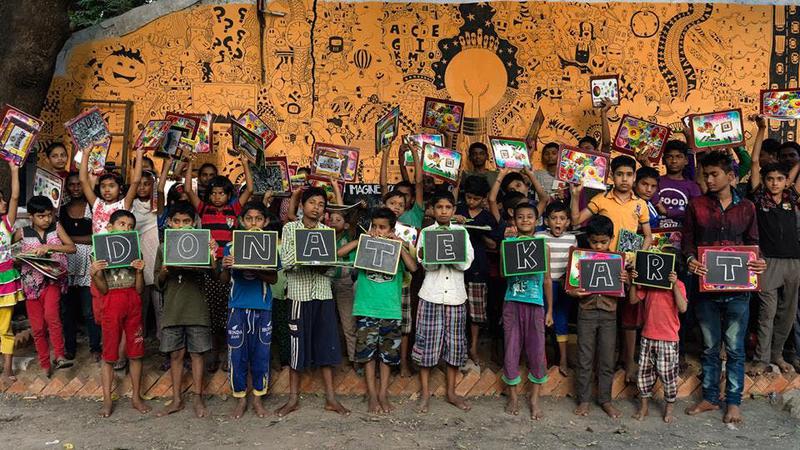 In 2015, during the Chennai floods, Anil Reddy was volunteering for a Goonj relief camp.
He realized that there was a significant gap between what the flood victims wanted and what was actually brought to them by donors.
At the time, Anil was an undergraduate student at a Nagpur engineering college.
He was entrusted with delivering and distributing relief packages to the victims of the floods. There were plenty of donors, and all of them had given generous amounts of food, water and clothing.
However, the flood victims were also in need of a number of other things, such as mosquito repellents, blankets, bleaching powder, tarpaulins, and medicines.
Anil realized that NGOs (Non-Governmental Organizations) like Goonj were not getting the needed products because the donors themselves were unaware of the specific needs of people in certain areas or facing certain calamities.
Anil decided to step up and bridge the gap between donors and people in need. Teaming up with his batchmate, Sandeep Sharma, he co-founded the startup Donatekart in 2016.
Donatekart started in Nagpur, but it soon moved to Mumbai, which is the location of the headquarters of many large and small NGOs.
Donatekart works as a platform where NGOs can create campaigns for their products. The NGOs can display the products that they need immediately.
Donors can choose the NGO that they want to support and they can donate the products they want to give. They are also able to track their donations and product utilization.
They can get regular updates about the campaigns that they are supporting.
At the end of the campaign, which usually lasts between 30 days and 45 days, Donatekart fulfills the delivery through its vendors.
So far, Donatekart has hosted about 350 campaigns. More than 200 NGOs are using its platform. Over 8,000 donors have supported causes hosted on Donatekart.
In little over a year, the startup has distributed about Rs. 1.5 crore worth of products across many parts of India.
In the future, Donatekart wants to increase its reach among NGOs and scale up the vendor network across more locations.
Thanks to Donatekart, people in need are much more likely to receive the right products from their donors.
Image Reference: Yourstory, Twitter
What's new at WeRIndia.com