ClearTax – Easy tax filing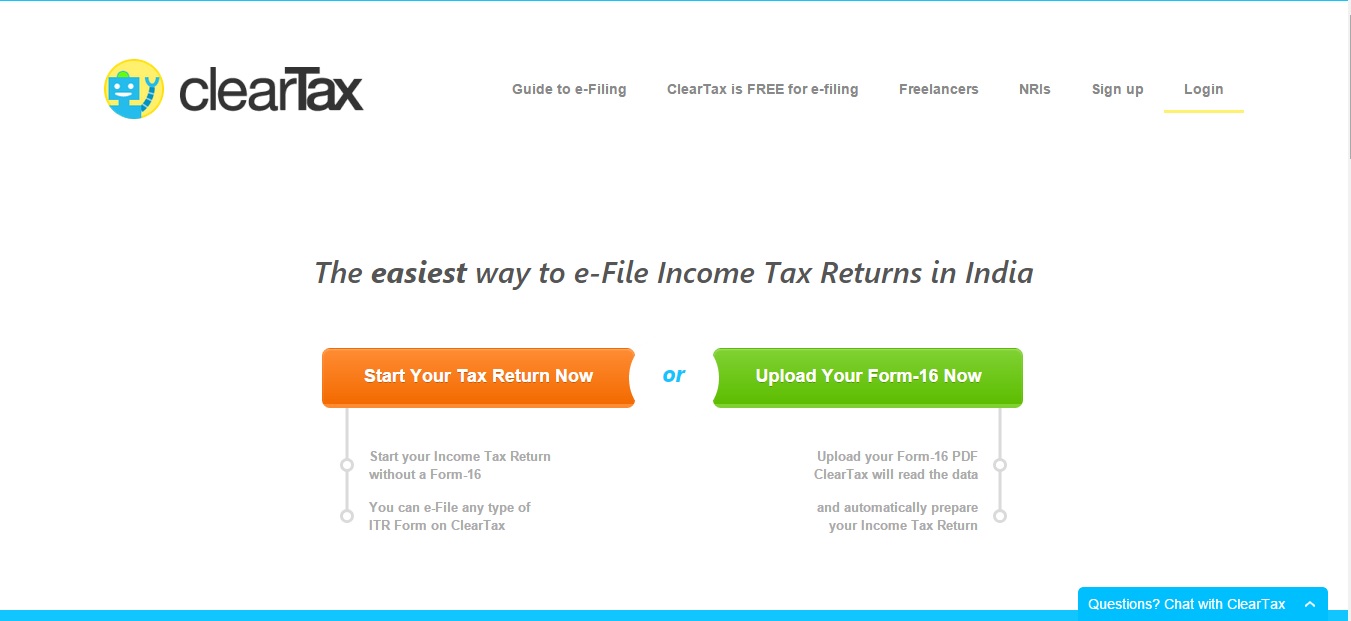 ClearTax.in is a product of the ClearSharp Technology Pvt.Ltd. The purpose of ClearTax is to help individuals prepare and file their Income Tax Returns in the shortest possible time while increasing their tax deductions as much as possible. Their concept is to provide customers with simplicity, accuracy and getting rid of the notion that doing taxes are complex.
The team of ClearTax consists of IIT, BITS, Harvard alums and Chartered Accountants. They consult and partner with Chartered Accountants who have more than 30 years of experience with areas like taxation, finance, and accounting.
ClearSharp are the makers of ClearTax Enterprise Edition which is trusted by hundreds of Chartered Accountants for large scale tax return preparation and e-filing. ClearSharp is a highly trusted name in the enterprise tax preparation and filing market.
They have several plans like: Free e-Filing for Women, Free e-Filing for Senior Citizens, Free e-Filing for Armed Forces, Bulk e-Filing of I-T Return etc. The website also provides comprehensive guides on House Property Guide, NRI Guide, ITR-1 Sahaj Form, ITR-2 Form, ITR-3 Form, ITR-4 Form, ITR-5 Form, ITR-6 Form, ITR-7 Form.
ClearTax will chose the correct ITR form for each customer automatically. The interface is simple to use and they provide support whenever necessary.
What's new at WeRIndia.com