Taal – Digital Stethoscope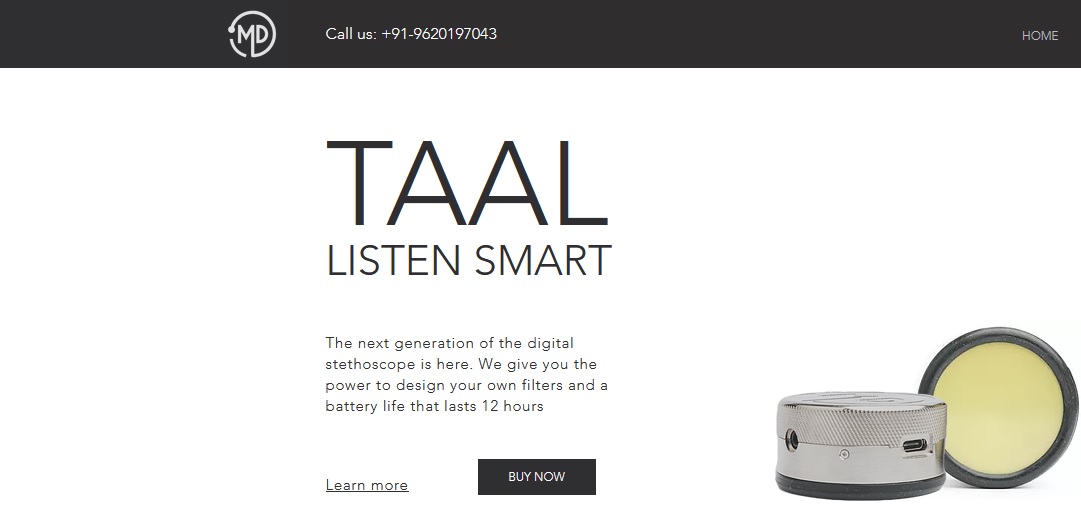 Have you ever wondered a digital stethoscope can replace a traditional device? Do you think it is possible?
But, a musician and veterinarian made it true. Arvind Badrinarayanan and Sumukh Mysore launched Taal, a digital stethoscope in the market. Their company, Muse Diagnostics Private Limited, started selling this digital device in the market in June 2021.
The startup recently received seed funding from Beyond Next Ventures, a Japan-based firm.
The startup sold more than 100 pieces within the launch of two months, mainly to telemedicine companies.
The duo's journey started interestingly. Arvind Badrinarayanan, a veterinarian, wanted to extract digital heart sounds from a vinyl LP of a dog's heartbeat. He visited a music studio for it, where he met Sumukh Mysore. Then both discussed various things, including drawing analytics from sounds.
Later they experimented on this matter and conceptualized a device to help the clinical faculty who teach auscultation. However, due to some limitations, the duo did not receive the expected feedback from users.
They improved their device and made a high tech digital stethoscope after receiving a grant from the Department of Biotechnology. That's how their product, Taal entered the market. Though the device was primarily targeted the clinical faculty, the pandemic created more opportunities in telemedicine and rural healthcare.
At present, Taal can identify healthy and unhealthy sounds. Arvind and Sumukh aimed to make Taal smarter so that it can be used in more health-related tasks.
While the traditional stethoscope has only mechanical filtering, Taal has both mechanical and electronic filtering. Besides, the device has amplification ability so that users can hear body sounds clear.
The usage is also easy. The device can be connected through a USB to observe the sounds. Sounds can also be recorded, edited, analyzed. They can be stored and shared through an app. The cost of Taal is ₹11,500.
Image Credit: Museinc Website Screenshot
Image Reference: https://www.museinc.in/
What's new at WeRIndia.com