Redmatic fireball can douse fire in seconds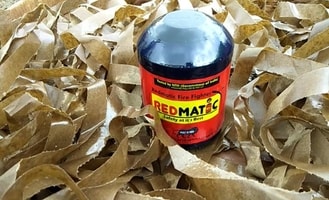 You might remember Surat fire accident in which 22 students died. It took almost an hour for 19 firefighters and two hydraulic platforms to control the blaze.
The devastating incident emphasizes the focus on improving fire safety measures.
Here is one of the great solutions to prevent such tragic incidents. Sagar Raskkar and his friend Pankaj Shelke designed a cylinder-shaped fireball to douse fire within ten seconds.
The two friends designed it by researching a quicker way to prevent fire tragedies after a shocking Bhima Koregan stone pelting incident which led to the burning of shops and vehicles.
The duo identified that many fireballs in the country are imported from China. So, they wanted to design a similar model.
Sagar has prior experience with fire extinguishers. So it helped him to work on his own model easily.
The fireball container is named Redmatic. They sent it for testing to get an ISO certificate.
They started their own company Ocean Fire to sell Redmatic.
Redmatic, the automatic cylinder-shaped container is filled with monoammonium phosphate powder to be thrown into the fire.
Due to the heat of the fire, it explodes and spreads the chemical to extinguish the fire.
The fireball container has fire sensors to activate immediately in the event of fire occurrence.
The material used to design Redmatic is harmless. The exploding sound is also under safety standards.
The container explodes when it comes in contact with fire and makes a sound of 120 decibels to caution people.
Redmatic fireball container can be installed anywhere. These include homes, hotels, supermarkets, offices, cars, offices and industries.
Redmatic is priced ₹3,900. It weighs 100 grams and has to be installed 30 cm away from a potential fire source, the effective area being three cubic meters.
As it is very easy to use, no special training is required to operate it.
Image Reference: Thebetterindia
What's new at WeRIndia.com