IITian's efficient and innovative biogas system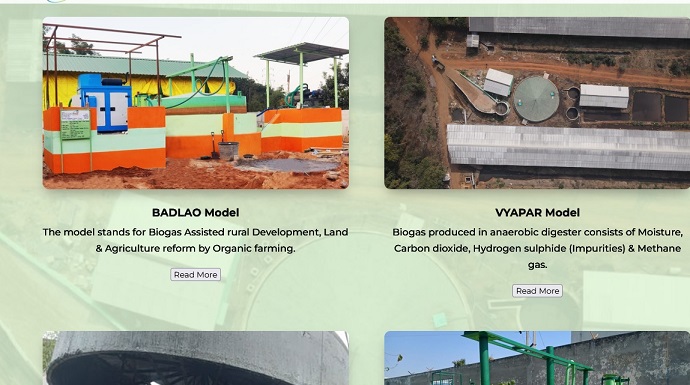 The price of LPG cylinders is skyrocketing in the backdrop of the Russia-Ukraine war. If there is an alternative to LPG, people prefer them. In this scenario, biogas seems to be one of the effective and affordable alternatives.
Biogas decomposes organic waste using an anaerobic digestion process. However, it has certain limitations; especially,  the system cannot digest some types of organic matter.
The functionality of the biogas system is affected by many factors. These include temperature, the quantity of organic matter, the structure of the plant, and the refining process of the gas.
Hence, Dr Ratnesh Tiwari, an IIT Delhi alumnus, developed an innovative technology to improve the performance of the biogas system. He is an expert in biogas technology.
Dr Ratnesh, who hailed from a rural area, knew the struggles of farmers. He decided to bring solutions for many of them. That's why he did not move to other countries like many others.
He started working on various sustainable projects ten years ago. He spent most of his time on those projects to find out solutions to the problems of farmers.
For this, he launched a startup. Some of his friends also joined him. All of them worked hard to improve the revenue of farmers. They designed a small biogas plant to fulfil the daily gas needs of a small family to help them redeem from burning fuel.
Dr Ratnesh developed innovative technology. With this technology, the biogas plant can decompose all types of organic matter like agriculture and poultry waste, uncooked food, press mud and other organic wet waste.
Besides, he developed a cleaning unit to remove impurities in the raw biogas. Thus, the refining technique improves the efficiency of the biogas system.
In addition to that, the slurry obtained as a by-product can be used as a fertilizer for the plants. Dr Ratnesh says that his startup helped install more than 40 biogas plants in the country. It benefited over 1,000 people. He received an award for his innovation.
Image Credit: Koshishindia Website Screenshot
Image Reference: https://www.koshishindia.in/bio-gas/
What's new at WeRIndia.com