World's biggest Igloo café in Gulmarg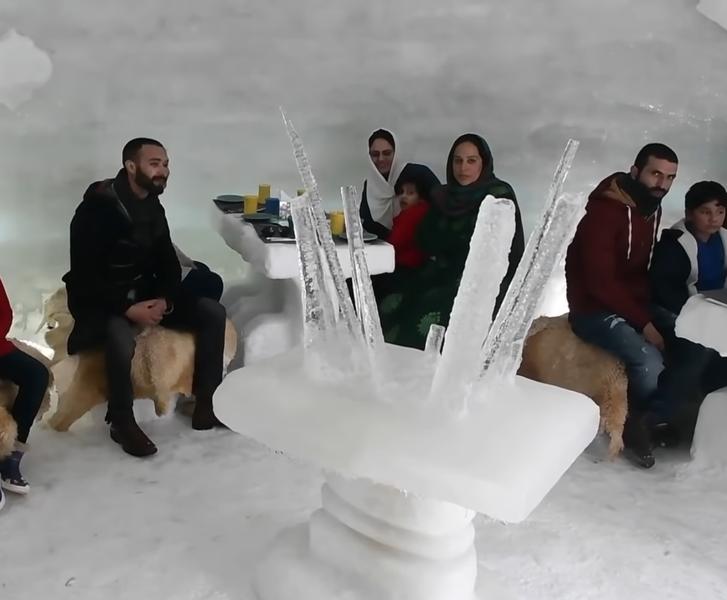 Gulmarg is a famous ski resort in Kashmir. Syed Wasim Shah recently opened an igloo-shaped café, Snowglu here. He is the creator of the igloo café. He claims that it is the world's largest igloo café with a height of 37.5 feet and a diameter of 44.5 feet.
He says that as per the Guinness Book of World Records, the world's biggest igloo café is in Switzerland, which is 33.8 feet tall and 42.4 feet wide. As Gulmarg igloo café is bigger than that, it is the biggest igloo café in the world now.
Some news channels said that Gulmarg has entered the Guinness Book of World Records, while others reported that the café is yet to receive confirmation from the authorities of Guinness Book. However, the makers of the café said that they had applied to the Guinness Book of World Records. Their team would visit and certify.
It took more than two months to build the café with 7,000 snow bricks. Nearly 1,700 workers worked hard in shifts for the building of igloo café. The creators of igloo café spent around ₹1.2 million on it.
Snowglu became one of the major attractions for locals. Several people are visiting the café.
Gulmarg igloo café has 10 tables to serve 40 people at a time. All tables and chairs in this café are made of ice. The interiors also have beautiful ice carvings and ice installations.
The café has two sections or floors, a lower section and an upper section. The lower section is meant for art space and the upper section is dedicated to the seating of customers.  Customers can take selfies on the ground floor. The upper floor serves snacks and Kawah to customers.
Snowglu has a thickness of 5 feet, which is likely to last for one more month, i.e. till 15 March 2022.
Image Credit: Hashim Tariq bhat / CC BY-SA 4.0, via Wikimedia Commons
Image Reference: https://commons.wikimedia.org/wiki/File:Gulmarg_igloo_cafe.png
What's new at WeRIndia.com