Unnao village gets its penny's worth: Tourism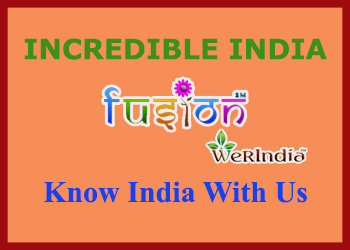 Not 1,000 tonnes of gold but Rs 2.76 crore at least may come Daundia Khera's way. The village in Unnao district that was the site of an Archeological Survey of India dig last year after a seer dreamed of hidden treasure there is to be developed as a tourist place by Uttar Pradesh.
The Akhilesh Yadav government has decided to spend Rs 2.76 crore on development of the area, with the Tourism Department already releasing Rs 1.10 crore for the work. The UP Housing and Development Board (UPHDB) is the implementing agency while the Tourism Department will supervise the work.
The focus of their efforts is the fort of Raja Rao Ram Bux Singh, a martyr of the 1857 mutiny, the very same under which seer Shobhan Sarkar had said the ASI would find 1,000 tonnes of gold. On the orders of then Union minister Charan Das Mahant, the ASI had dug for several weeks and for many feet before finally giving up.
The saving grace was that while the site was till then known to have historical artefacts as old as the Kushan period (first century AD), the  digging had found relics dating back to 8th century BC.
As per details provided by the Tourism Department, a 1.8-m-high boundary wall will now be erected around the fort, which is located near the Ganga, and where people coming to the nearby Chandrika Devi and Kameshwar Baba temples take a dip.
The UPHDB has been directed to develop ghats, changing rooms and toilets along the river, apart from eateries for visitors.
"Attractive landscaping will be done around the fort, along with walking tracks. The approach road to the village and the fort will be developed and electrification will be done around the area," said P K Singh, Joint Director, UP Tourism.
The approach road to the fort is in a dilapidated condition at present.
Local Samajwadi Party MLA Kuldeep Singh Sengar said it was he who had urged Tourism Minister Om Prakash Singh that the area be developed as it holds "historical significance" plus temples. He also claims he made the demand much before Daundia Kheria's gold rush.
The Tourism Department itself moved a proposal in this regard in January this year while the excavation was on. The ASI called off the dig a month later.
Recent Posts

The electronic pill is fixed with ingestible micro-sized

Satyajit and Ajinka Hangre from Maharashtra finished their

InterviewBit is a Pune based startup.
What's new at WeRIndia.com