Kolkata bus shelters to get a hi-tech makeover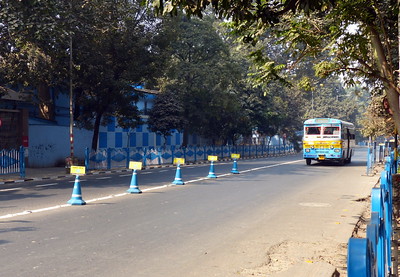 In Kolkata, most people know how unpleasant it is to wait for a bus at a bus depot.
The bus depots are full of smoke, noise, and heat, and can test the patience of anyone who is waiting for the bus they need in order to get to work.
However, the authorities of Kolkata have taken note of the unpleasant state of the bus depots.
Now, they are working on upgrading the bus depots to include food, Wi-Fi, information, and more.
With these new features being implemented at the depots soon, passengers will be much more invested while they wait for their buses to arrive.
Several new features will be coming to the Kolkata bus depots to make the wait for the buses more enjoyable.
One of these features is the night shelters for long distance passengers, which will allow them to stay overnight and catch the first bus when they wake up in the morning.
The bus depots will have all necessary modern facilities, and all of the existing bus-stands will be upgraded.
The bus fleet itself will also be getting a modern overhaul, and there will be watchtowers placed along bus-terminals and around the night shelters, which will allow for better security.
Suvendu Adhikari, the Transport Minister, has said that 20 bus depots in the districts have already been upgraded and 70 more will be upgraded this year.
Garia, Jadavpur, Joka, and Howrah are some of the depots that are currently in the process of being upgraded.
Volvo buses will now connect district headquarters to Kolkata, and these buses will be known as the Rajdhani fleet.
40 electric buses will also be launched by the West Bengal Transport Corporation, which will further emphasize the modernization of the Kolkata bus system.
With all of these upgrades coming to Kolkata's buses and bus depots, Kolkata buses will be much more enjoyable to ride, to wait for, and to use as daily transport.
mage Credit:- "City Bus" by Paul Hamilton  is licensed under CC BY-SA 2.0.
Image Reference: https://www.flickr.com/photos/paulhami/14840684095
What's new at WeRIndia.com