Goat Bank of Karkheda helps poor people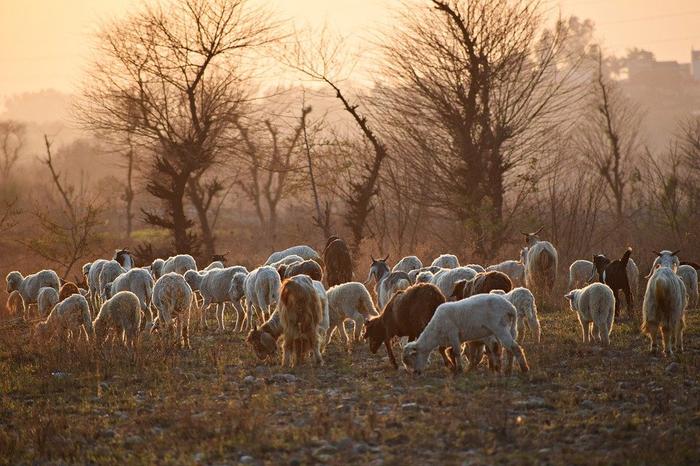 To help underprivileged people and uplift their standard of living, a farmer from Maharashtra came with an innovative idea.
Many people in rural areas rear buffaloes, cows, goats, sheep to improve their income. However, it is difficult for the poor to buy them. To help such people, this man started a goat bank to lend goats to the poor and people in need.
Naresh Deshmukh launched this initiative when the women farmers who have poor background could not even afford to educate their kids or celebrate a marriage ceremony. The bank was established in Sangavi Mohadi village of Akola district, Maharashtra.
The reason for establishing a goat bank is that goat rearing is the most profitable one, says Deshmukh. A goat gives birth to two to three lambs in seven to eight months. If the lambs are well-nourished, they will become productive in twelve months. Hence, goat rearing is a viable money-making option. That's why Deshmukh chose it.
52-year-old Deshmukh started the Goat Bank of Karkheda with an investment of ₹40 lakhs. He bought 340 goats to be lent to the farmers.
The borrowers have to pay a registration fee of ₹1,200 to obtain a loan. After that, they have to make a loan agreement. As per the agreement, the goat bank lends farmers a pregnant goat after paying the registration fee. The borrowers will have to return four lambs within 40 months after obtaining the loan as per the agreement.
They can sell the remaining goats and lambs. Every family earns nearly ₹2.5 lakhs with this loan scheme.
So far, the goat bank has lent more than 500 goats to farmers. It received a thousand lambs as repayment.
Deshmukh also wants to establish such goat banks in other states. He is even ready to provide training and support to people who are interested in starting these goat banks.
Image by Rajesh Balouria from Pixabay (Free for commercial use)
Image Reference: https://pixabay.com/photos/sheep-goat-herd-animal-farm-4884714/
What's new at WeRIndia.com