Virtual SIM cards become new threat in Kashmir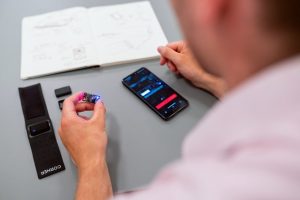 As technology increases, so do the threats. While identity thefts are increasing in one way, attempts to hide identity for committing fraud is increasing in another way.
Many anti-social elements and terror groups use different methods to conceal their identity to escape from the security agencies.
Especially the usage of virtual SIM cards creates a lot of issues to security agencies that fight terrorism in Jammu and Kashmir since many terror groups are using them.
The usage of virtual SIM cards has been increasing over the years among terror groups that connect with people in Pakistan.
This technology was found to be used in 2019 by Jaish-e-Mohammed terror group involved in Pulwama attack.
The thorough investigation of the National Investigation Agency (NIA) and other security agencies revealed that more than 40 virtual SIM cards were used in the Pulwama attack. The security agencies suspect that the number has been increased over the time which becomes a major headache to them.
Several terror groups are using virtual SIM cards generated by service providers from a foreign country.  The computer generates a telephone number which is linked to different social media like Facebook, WhatsApp etc.
Users download the app of the service provider on their mobile phone and they will activate the service through a verification code received on their phones.
In was found that every used number was pre-fixed with country code or MSISDN number.
Officials believe that they have to be more vigilant due to the misuse of technology by terror groups and anti-social elements. They have to step ahead of the criminals. They also said not just the use of virtual SIM cards, but the risk of forging identities to buy those cards also has increased.
Photo by ThisisEngineering RAEng on Unsplash
Image Reference: https://unsplash.com/photos/mvbtVeRVJzg
What's new at WeRIndia.com