This year's last Solar Eclipse today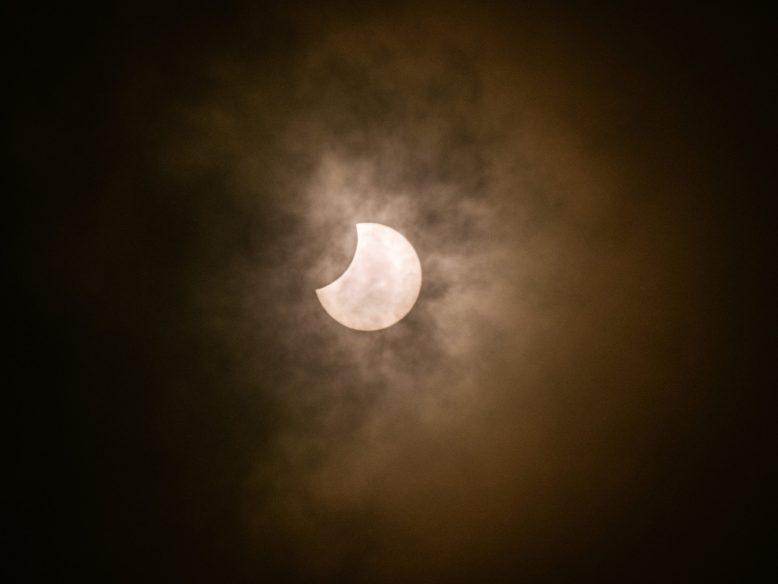 The world is going to witness the last solar eclipse of the year today. People from various parts of the world, including Central Asia and Western Asia, Europe, north-eastern parts of Africa, and the Middle East, will be able to view the solar eclipse.
The partial solar eclipse will be visible from many parts of India. Citizens from many Indian cities, like New Delhi, Mumbai, Pune, Thane, Gandhinagar, Ahmedabad, Porbandar, Surat, Jaipur, Indore, Bhopal, Ludhiana, Agra, Chandigarh, Ujjain, Mathura, Silvasa, etc., will be able to view the solar eclipse for more than an hour.
On the other hand, the solar eclipse will last for less than an hour in some areas of the country. These include Bengaluru, Mangaluru, Chennai, Coimbatore, Ooty, Thiruvananthapuram, Hyderabad, Visakhapatnam, Lucknow, Kanpur, Nagpur, Patna, and Varanasi.
People from many northeast areas like Andaman & Nicobar Island, Aizawl, Dibrugarh, Imphal, Itanagar, Kohima, and Silchar will not be able to witness the solar eclipse.
The solar eclipse time varies in different areas, from 4 pm to 6 pm. The solar eclipse will begin at 4:29 pm in New Delhi. But it will start at 5:32 pm in Kanyakumari.
However, people will not be able to see the ending of the eclipse as it will progress after sunset in India.
As the solar eclipse is visible from many parts of the country, people wait eagerly to see it. However, experts advise not to see the eclipse with the naked eye.
They should use eclipse glasses, telescopes, pinhole cameras etc., to see the solar eclipse. Wearing eye protection is recommended. If you drive during the eclipse, keep your headlights on.
Wearing normal sunglasses to watch the solar eclipse and taking pictures with the camera should be avoided.
People from India will be able to see the next solar eclipse in 2027. It will occur on 2 August 2027.
As per astrologers, the solar eclipse will positively affect the zodiac signs like Taurus, Leo, Capricorn, and Sagittarius. At the same time, it will have negative impacts on Libra, Cancer, Scorpio, and Pisces.
Image by Easswar Kalyan from Pixahive (Free for commercial use / CC0 Public Domain)
Image Reference: https://pixahive.com/photo/a-partial-solar-eclipse/
What's new at WeRIndia.com