Last lunar eclipse of 2022 will occur tomorrow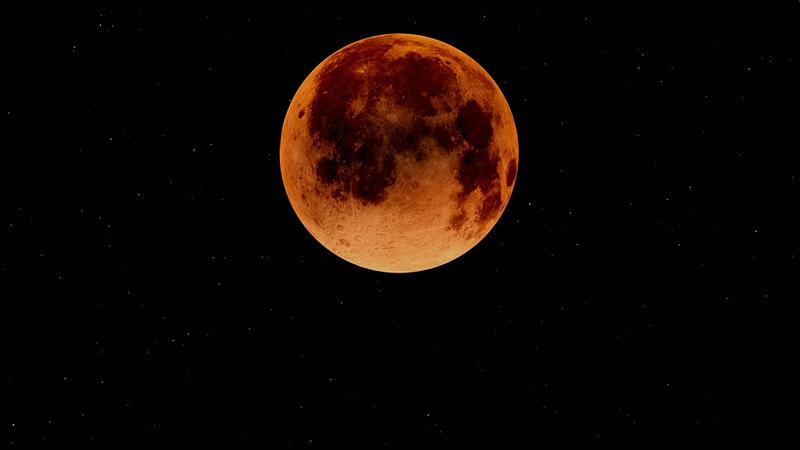 A few days ago, Indians witnessed a partial solar eclipse. Now, a lunar eclipse will take place on November 8, 2022. Many Indian cities will witness a lunar eclipse tomorrow.
It will be the last total lunar eclipse of 2022. People can see the Blood Moon as the moon turns a reddish colour.
As the eclipse starts before the moonrise, the beginning of the lunar eclipse will not be visible in India, yet, people will be able to see the eclipse at the moonrise.
While the partial lunar eclipse will begin at 2:40 pm, the total lunar eclipse will be at 3:47 pm. People can witness the maximum lunar eclipse at 5:29 pm.
Also, the duration of the total phase of the lunar eclipse will last for around one and a half-an-hour. At the same time, the partial phase will last for three hours and 38 minutes.
People from Eastern parts of India, including Kolkata, can witness the total lunar eclipse. It occurs due to the obstruction of direct sunlight to the moon as the earth comes in between the sun and the moon. That means the entire moon falls in the darkest part of the earth's shadow. In Kolkata, the lunar eclipse will begin at 4:52 pm and end at 7:26 pm.
On the other hand, people from many Indian cities, like Delhi, Mumbai, Chennai, Hyderabad, Noida, Gurugram, Chandigarh, and Srinagar can witness a partial lunar eclipse. It will occur as the earth comes in between the full moon and the sun. The duration of the eclipse will be around 1 hour 40 minutes to two hours in these cities.
In Mumbai, there will be only 14% of obscuration. In Bengaluru, the obscuration will be 23%, and in Srinagar, it will be around 66%.
Astrologers advise people with the zodiac signs of Aries, Libra and Aquarius to take extra caution during the lunar eclipse.
Image from Maxpixel (Free for commercial use / CC0 Public Domain)
Image Reference: https://www.maxpixel.net/Moonlight-Blood-Moon-Lunar-Eclipse-Moon-Night-3949272
What's new at WeRIndia.com