Shopping tempo of Muslims on upswing during Ramadan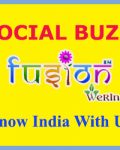 The tempo of shopping in markets is on the upswing, as Muslims shoppers make purchases during the holy month of Ramadan bringing double-delight for businessmen with sales picking up gradually.
Shopkeepers in Hyderabad expressed happiness as business is booming and Muslims were seen trooping in and out of such markets to purchase various items. The shopkeepers in the city"s famous "Night Bazar (market)," also known as "Laad Bazar" (lacquer market), say that the markets remain open till 4 am (IST) as people flock to stock up goods and other things after breaking their fast in the evening.
Muslims prefer to go for shopping at late hours during Ramadan as they do not feel low on energy while making purchases, after breaking their fast. "This market opens up mainly after Iftar. After breaking their fast, women leave for shopping and buy matching clothes and bangles, jewellery etc. This market offers a variety of things," said a shopkeeper, Mohammad Omer.
A 30-year-old market in Hyderabad turns into hypermarket during Ramadan where the shoppers crowd to buy various commodities. "It has been 30 years (ever since I am working here). The business does really well at night during Ramadan. After prayer, people come and shop here. They buy different kinds of bangles and clothes (matching suits). Everything is available here in Lal bazaar (market)," said Mohammad Nazir, another shopkeeper. Ramadan is the ninth of 12 months in the Islamic calendar. The month honours the Angel Gabriel"s revelation of the Koran, the holy scripture of Islam, to the Prophet Mohammed at a meditation retreat in a cave about 1,400 years ago. Fasting, charity, daily prayers, the declaration of faith and pilgrimage to Mecca are the five pillars of Islam
Recent Posts

The electronic pill is fixed with ingestible micro-sized

Satyajit and Ajinka Hangre from Maharashtra finished their

InterviewBit is a Pune based startup.
What's new at WeRIndia.com