PM Modi heads superbody to drive Mission Ganga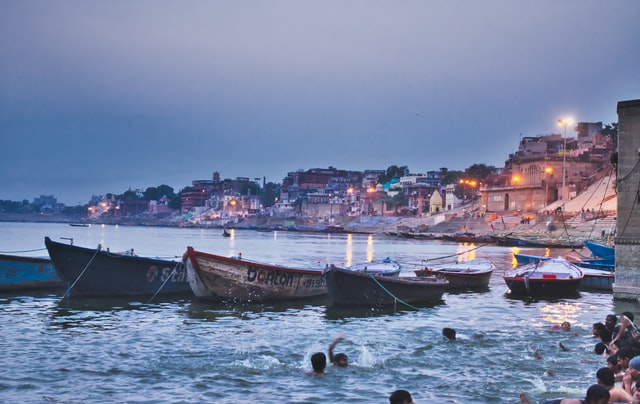 The NDA government's policy to clean the Ganga — a key mission — is likely to be administered by a powerful overarching entity headed by the Prime Minister, possibly backed by an enabling law, with the private sector playing a vital role in delivery, according to a preliminary plan.
The single entity could well be a revamped National Ganga River Basin Authority (NGRBA), which as of now oversees all matters related to the river. But it would be a body with a much wider mandate to "coalesce" myriad activities currently scattered across departments. As a first step, the NGRBA has already been shifted from the environment ministry to the water resources ministry.
A third of India's 1.2 billion people live along the 2,510-km sacred river. Although the Ganga is an icon of the Hindu faith, it is dying a slow death due to filth, untreated sewage and industrial runoff. Only about 45% of the 11 billion litres of sewage from 181 towns along the river is treated.
Private-sector firms, especially those specialising in water technology, will be entrusted the job of running "last-mile" treatment plants because past experience has shown that local government bodies utterly failed to manage such projects. As a result, a large number of "expensive assets" have fallen into "disuse", according to a review. Firms would be given strict targets of water volumes to be cleaned. A key aspect would be to ensure assets already created do not go waste.
A revenue model for the private sector to recover costs in the long run is being worked on. For example, biogas and rural electrification from water-based assets could be potential revenue sources.
A panel of secretaries in the ministries of water resources, environment, shipping and tourism are currently chalking out the strategy for water resources minister Uma Bharti, who will then place it before the prime minister's office for approval.
Re-doing of all major ghats, the labyrinthine centres through which people access the river, will form a critical component. In Kanpur, the main source of industrial waste in the northern Ganga, the city's industrial set up will be overhauled. For example, of the 37 tanneries in that city, only 20 are legal. The illegal ones will be shut and legal ones will get help with managing their effluents.
An expert being consulted, speaking on condition of anonymity, said it was a good idea to get Hindu leaders involved because they were key stakeholders, without whom the public could not be sensitized. Bharti had recently organized a "Ganga Manthan" in which religious leaders, experts and scientists had participated.
Photo by Shiv Prasad on Unsplash (Free for Commercial Use)
Image Reference: https://unsplash.com/photos/OPWM488DfeQ
Recent Posts

An individual taxpayer can claim a deduction of

Fruit juices are not good due to their

As the effect of the vaccine on pregnant
What's new at WeRIndia.com