IBA advises to pay one-month salary to bank employees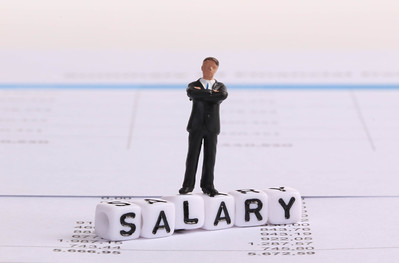 Good news to all bank employees as the Indian Banks' Association (IBA) has asked all banks including both the public sector and private banks like Karur Vysya Bank to disburse one-month salary as an advance on the arrears.
A letter signed by VG Kannan, Chief Executive of the Indian Banks' Association says that the advance may be disbursed to all permanent workmen, staff, and officers.
The IBA suggested all the banks to pay their employees an adhoc amount of one month's pay including basic and dearness allowance considering the festival season.
This decision is likely to benefit around 14 bank employees in the country.
The salary increase for bank employees is underway. It is not finalized yet as negotiations are in progress.
Once they are finalized, the salary of the employees would be hiked and they will receive the arrears as well.
Hence, the IBA suggested the banks pay one-month salary as an advance on the arrears which the employees would receive after the increase in the salaries.
All permanent bank employees who were on the rolls on or before November 1, 2017, would be eligible to get the salary advance.
Employees who joined after November 1, 2017, would get half a month's salary. IBA's advisory applies to all banks that are in the bipartite settlement signed between the IBA and UFBU.
The IBA has been discussing with employee's unions on wage revisions and after 30 rounds, the IBA released circular on the advance salary.
The salary increase would be negotiated between 10 per cent as agreed by the IBA and 12 per cent proposed by the bank management. It would be finalized based on several conditions.
The wage revision has been in pending since 2017 for bank employees. If the negotiations are finalized, they will get arrears from then.
Image credit: Businessman figure standing on Salary text image by Marco Verch Professional Photographer and Speaker is licensed under CC BY 2.0
Image Reference: https://www.flickr.com/photos/30478819@N08/50022566122
What's new at WeRIndia.com