Government to procure defence items indigenously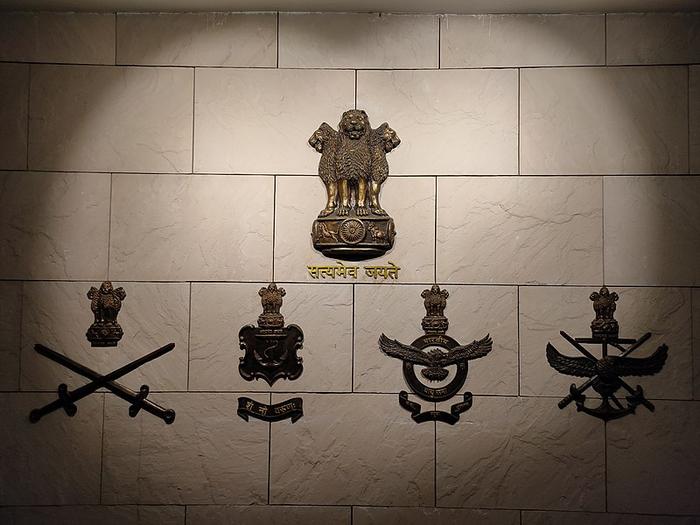 The government of India has taken several measures to promote domestic defence production in recent years.
Its goal is to achieve a turnover of USD 25 billion (₹1.75 lakh crores) in defence manufacturing in the next five years. It includes an export target of USD 5 billion worth of military hardware.
The government has been taking a series of measures to promote domestic defence production. The indigenisation list is a key step in this direction.
The aim of the indigenisation list approved by the Defence Ministry is to promote self-reliance. Also, they aim to reduce import dependence on defence production.
The list comprises 928 strategically important line replacement units, sub-systems, spares and components. In addition, it also includes high-end materials and spares. The import value of these items is around ₹715 crores.
The Indian Defence Ministry's approval of a fourth Positive Indigenisation List (PIL) comprises 928 strategically important line replacement units. In addition, they comprise sub-systems and components used for various military platforms, equipment and weapons.
The ministry has set specific timelines for import bans on the items, spanning the period from December 2023 to December 2028.
This is the fourth such list of positive indigenisation, following three similar PILs brought out in December 2021, March 2022, and August 2022.
The list includes 2,500 items that are already indigenised. Besides, 1,238 items will be indigenised within the given timelines.
The DPSUs will undertake the indigenisation of these items through different routes under the "Make" category and in-house development. They will be procured through MSMEs and private Indian industry.
The involvement of MSMEs, private Indian industry, academia, as well as research institutions in the indigenisation process, will provide a boost to the economy. It also will enhance the design capabilities of the domestic defence industry.
The ministry said that this would provide impetus to the growth of the economy and enhanced investment in defence. In addition, it will encourage a reduction in the import dependence of DPSUs.
It is a significant step towards promoting 'Aatmanirbharta' or self-reliance in defence production.
Image Credit: Innocentbunny, CC BY-SA 3.0, via Wikimedia Commons
Image Reference: https://commons.wikimedia.org/wiki/File:Indian_Defence_forces_Logos.jpg
What's new at WeRIndia.com