Government restores e-tourist visas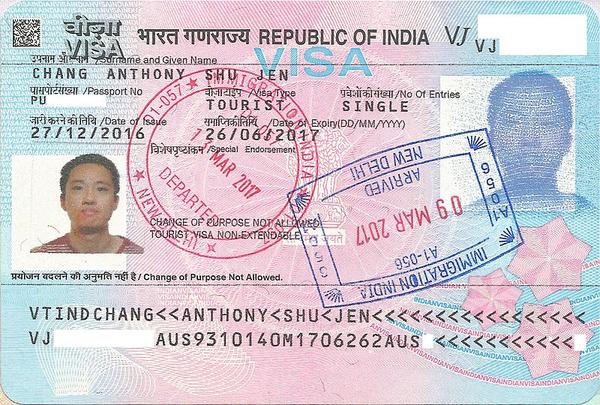 As the number of COVID-19 cases is under control, the government of India decided to restore e-tourist visas and regular tourist visas suspended in 2020 due to the pandemic. The government says that the decision has come into effect immediately.
The government restored regular paper visas to citizens of all countries and e-tourist visas to citizens of 156 countries.
Regular paper tourist visas have different validity periods. Regular visas with a validity of 5 years shall be issued to citizens of all citizens of eligible foreign countries. However, they are subject to certain restrictions that vary from time to time.
Also, all those regular visas issued to foreign nationals of all countries and suspended in March 2020 due to the pandemic shall be restored, with immediate effect.
Fresh regular tourist visas with a validity of 10 years shall be issued to citizens of the USA and Japan. All suspended valid visas in this category shall be restored for the citizens of both these countries at present.
All valid e-tourist visas issued for five years which were suspended in the past due to COVID-19 shall be restored to foreign nationals of 156 countries. All these citizens will also be eligible to get a fresh -tourist visa. Fresh e-tourist visas shall be issued as per the Visa Manual, 2019.
These visa rules will not apply to Afghanistan nationals. Union Home Ministry issued separate guidelines for them. Their visas will be governed by them.
Foreign nationals who are issued a regular tourist visa or an e-tourist visa will be able to enter the country only through designated check posts. These include Sea Immigration Check Posts (IPs) and Airport ICPs by flights allowed by the DGCA. They will also be allowed by flights, like Vande Bharat Mission or any other flights allowed by the Ministry of Civil Aviation.
However, they will not be allowed to enter the country through the land border or riverine routes on these visas.
Image Credit: Shujenchang / CC0, via Wikimedia Commons
Image Reference: https://commons.wikimedia.org/wiki/File:Indian_Tourist_Visa_2016_stamped.jpg
What's new at WeRIndia.com