American Journalist warns about Walmart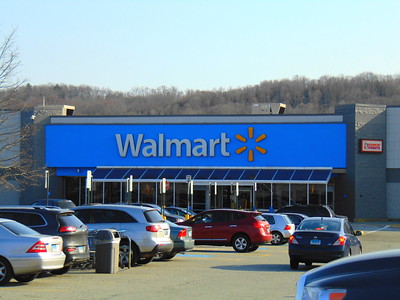 When Flipkart, the largest online retailer in India, was on a downhill slope, the American retail company Walmart took up a 77% stake in Flipkart for $16 billion and brought the Indian retailer back on its feet.
Ever since this happened, people have wondered how this deal might affect India. Few Indians know how Walmart truly operates in its home market.
Indians also do not know much about how Walmart is perceived in the United States. Charles Fishman, an American journalist, has been closely tracking Walmart in the United States for over a decade.
According to Fishman, Walmart is an unstoppable force in the American market, and the Flipkart-Walmart deal is a cause for great concern in India.
In an interview with Quartz, Fishman described how no one can ever truly "win" in a competition with Walmart.
According to him, competitors might survive in a competition with Walmart, but they can never beat the giant American retailer.
Instead, competing companies will always have to be changing, innovating, and adapting in order to stay alive.
This makes online sellers very worried about Walmart's effect in the Indian online marketplace. They are afraid that Walmart will bring its own private labels into India via Flipkart.
A spokesperson of the All India Online Vendors' Association (AIOVA) said that these products would be brought in at hyper-competitive prices.
This would cannibalize the online market and make it very difficult for other online sellers to operate.
The spokesperson of the AIOVA said that they are studying the situation and will take appropriate action if necessary.
This includes appropriate legal action. Not only are online retailers afraid of Walmart coming into the Indian market, but brick-and-mortar traders are fearful of the American retail company as well.
The Confederation of All India Traders (CAIT) has said that this Flipkart-Walmart deal is a clear attempt by Walmart to eventually gain control and dominance over retail trade in India.
Some people might benefit from Walmart's deal with Flipkart in the short run, especially consumers looking for lower prices.
However, all evidence suggests that, in the end, Walmart will only be looking out for itself and its own profits, and the company will take control over the Indian retail market to get them.
Image credit: Walmart (Norwich, Connecticut) image by JJBers is licensed under CC BY 2.0
Image Reference: https://www.flickr.com/photos/jjbers/41190246445
Recent Posts

As per Ayurveda, Shatavari can help balance Vata

Udyogini Scheme provides financial support of up to

States and UTs have to plan special vaccination
What's new at WeRIndia.com