Air India flights to fly with middle-seats occupied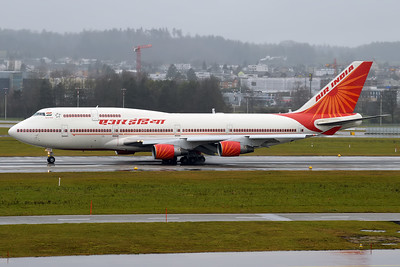 Domestic flights resumed their operations from yesterday across the country except in Andhra Pradesh and West Bengal.
Simultaneously, non-scheduled foreign flights are also operating to bring back stranded Indians from abroad. National carrier Air India allowed the bookings for all seats including the middle seat.
DGCA in its latest circular stated that the middle seat should be vacant to maintain social distancing norms.
But Air India did not follow and allowed booking for all seats. Air India's move was challenged in Bombay High Court.
The violation of social distancing norms was challenged in Bombay High Court and the court directed the airline to follow the norms.
The court also directed the airline to keep the middle seat vacant in international flights.
In this context, Air India filed an urgent petition against that order in the Supreme Court.
Air India in the apex court argued that the norms were meant for scheduled flights. Since these are non-scheduled flights, there is no need to follow the directives.
While hearing the petition against the Centre and Air India through video conferencing, the apex court said that the airlines will have to follow the orders of HC related to safety measures including social distancing.
The court said that DGCA and Air India are free to alter any norms it may consider suitable during the pendency of the matter.
Yet, the bench said that the government should worry about the health of citizens, but not about the health commercial airlines.
The CJI asked how would the novel coronavirus know that it is in the aircraft and not supposed to infect anyone. So, it cannot be said that the virus won't affect anyone on these flights.
However, the court granted the airline permission to operate non-scheduled international flights with middle seat occupied for the next 10 days, i.e. till June 6.
Image credit: Anna Zvereva from Flickr / CC BY 2.0
Image Reference: https://www.flickr.com/photos/130961247@N06/40107565862/
What's new at WeRIndia.com