Why Choosing the Right Car Insurance Policy is Crucial?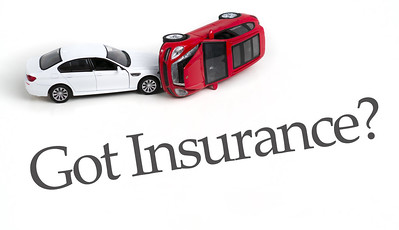 It is mandatory to have car insurance in India. In case you choose to drive your car without insurance on Indian roads, you are liable to incur a hefty fine or even cancellation of your driving license. Given the increasing number of private vehicles and the growing demand for car insurance, different insurance companies have come into existence, offering a variety of online car insurance plans.
In this plethora of car insurance online policies, however, it may feel daunting to cherry-pick the best car insurance for your vehicle. For example, you may not completely understand the details of your car insurance policy or overlook the fine print.
While looking for car insurance online, you must first consider crucial parameters, such as the required policy cover, policy add-ons, and the coverage tenure. To help you understand the importance of choosing the right car insurance policy, here is an insight into the various benefits of purchasing car insurance online.
1. Comprehensive Coverage
Having car insurance enables you to secure your vehicle against accidental damage repair costs. The insurance policy also provides comprehensive protection against third-party liability. As a whole, various benefits of a car insurance policy are intended to make your driving experience smooth and convenient.
2. Cashless Repair Services
Reputable car insurance companies connect with a network of authorized garages across different states in the country. Based on your policy terms, you can avail cashless repair facilities for your car at any of these network garages. The insurer settles the bills for repair costs, directly with the garage owners, on your behalf.
An all-inclusive car insurance policy includes the cashless repair benefit. It is particularly useful in situations when the car faces unexpected functional issues while on the road, and you can't easily find a repair shop nearby. To avail of the cashless repairs facility, you need to contact the insurer or reach out to one of the authorized network garages near you.
3. Inclusion of Add-ons or Riders
You can include additional riders into your car insurance policy to enhance your insurance coverage. For instance, roadside assistance cover is an add-on that facilitates taking care of your vehicle in case of an accident or breakdown. While you may have to pay a slightly higher premium for this add-on, you can avail of immediate repair assistance services across a network of garages within a defined geographical area.
You can include other add-ons such as depreciation reimbursement and return to invoice, to further strengthen your car insurance policy coverage. While selecting a suitable policy, make sure you choose add-ons based on your needs.
4. Hassle-free Claim Settlement
As a car insurance policyholder, you expect the claims under the policy to get settled easily. While the policy ensures financial backup during untoward events, your insurance provider will make sure you get the claims settled without facing any hindrance. Make sure you check the policy wordings at the time you buy car insurance online. Doing this will help you avoid any possible hindrance that may arise while getting the claims settled.
Always keep in mind that a suitable car insurance policy can help you avoid significant financial troubles. Thus, you must choose a car insurance online policy after carefully reading the fine print or the policy document. Car insurance policies from reputable insurers such as Tata AIG allow you to avail of a wide range of coverage benefits such as loss of damages to the insured vehicle, third-party liabilities, and personal accident cover for the owner-driver. A well-informed decision to buy a car insurance policy will help you save money in the long run
Image Credit:– "Car Insurance" by Pictures of Money is licensed under CC BY 2.0.
Image Reference: https://www.flickr.com/photos/pictures-of-money/17123248749
Recent Posts

Pay your loans, credit card bills, and other

PotHoleRaja developed GridMats technology and patented it.

To help farmers improve the shelf-life of their
What's new at WeRIndia.com