How To Open a Demat Account?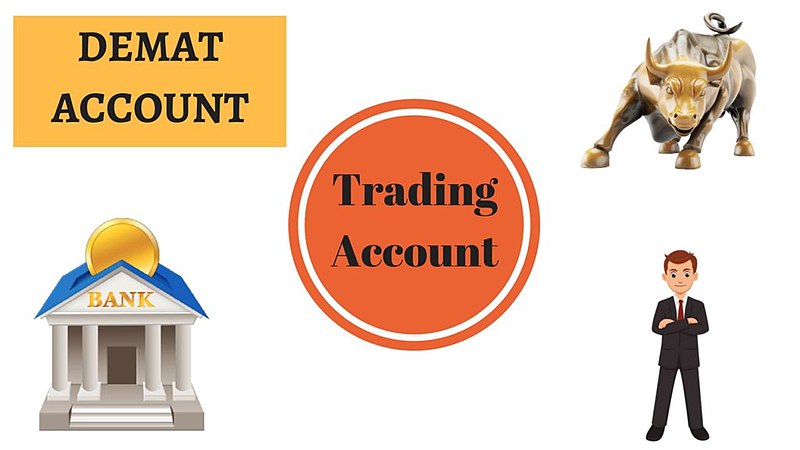 Demat account first came to India in the year 1996 and has been a prominent part of the stock market since then. Moreover, the introduction of the Demat Account has increased company listings and investor participation in the stock exchanges. In 2019, there were 39.3 million Demat accounts. So, what exactly is Demat Account?
A Demat account is a digital system used for storing securities. It acts similarly to a savings account, enabling you to buy and sell securities on exchanges like MCX, NSE, BSE, etc. and maintain them.
Do you know the aims and objectives of demat account? A Demat account enables you to store, purchase, and sell bonds, equity, mutual funds, commodities, exchange-traded funds, derivatives, and IPOs.
Demat accounts functioning in India are managed by the National Securities Depository Limited and Central Depository Securities Limited. These units act as the depositories of these accounts.
Types of Demat Accounts
Primarily there are three types of Demat Accounts –
● A standard Demat Account for Indian investors
● Repatriable Demat Account, which is for non-resident Indians. This account allows investors to transfer their funds internationally while being linked with their NRE bank account.
● Non-Repatriable Demat Accounts are the ones used by NRIs. This account is linked to their NRO bank account, and the account holders cannot transfer funds to international accounts.
Documents Needed to Open Demat Account
Documents you need to open a Demat account are similar to what you would submit while opening a bank account. Following are the documents you need to open a Demat Account —
Identity Proof —
● PAN Card is a mandatory requirement for everyone except for the ones who have been exempted from acquiring a PAN card.
● Identity card or document with photo issued by following units –
● Central or State Government and its related departments
● Public Sector Undertakings,
● Statutory/Regulatory Authorities
● Public Financial Institutions
● Scheduled Commercial Banks
● Member IDs by Professional units such as ICWAI, ICAI, or ICS
● Colleges affiliated to Universities
● Passport, Aadhar, driving license or voter ID
Income Proof —
● A copy of your Income Tax Return Acknowledgement Slip
● Certificate of net worth by a CA
● Photocopy of your annual accounts that are audited by certified Chartered Accounts
● Bank account statement reflecting the income history of the last six months
● Salary slip or any other relevant document to prove your actual salary
● Documents that verify the ownership of assets.
Address Proof
● Utility bills such as telephone bill, gas bill, or electricity bill. The bill should not be older than three months.
● Voters identity card, registered lease, passport, sales agreement of residence, flat maintenance bill, or insurance copy.
● Bank account statement or passbook
● Address proof issued by the following organizations —
– Scheduled Commercial Banks
– Multinational Foreign Banks
– Scheduled Co-Operative Bank
– Gazetted Officer
– Elected representatives to the Legislative Assembly
– Notary public
– Address proof in the name of your spouse
Along with the aforementioned documents, the broker or Depository may also ask you to offer additional proof of address, income, and identity. Once you have submitted all the relevant documents, the information you provided will be verified. Post the verification of all the documents your Demat account will be opened.
Image Credit:- Saiganesh220200 / CC BY-SA
Image Reference: https://commons.wikimedia.org/wiki/File:DEMAT-ACCOUNT.jpg
What's new at WeRIndia.com