Your Ultimate Guide to Understand and Implement Online Merchant Payment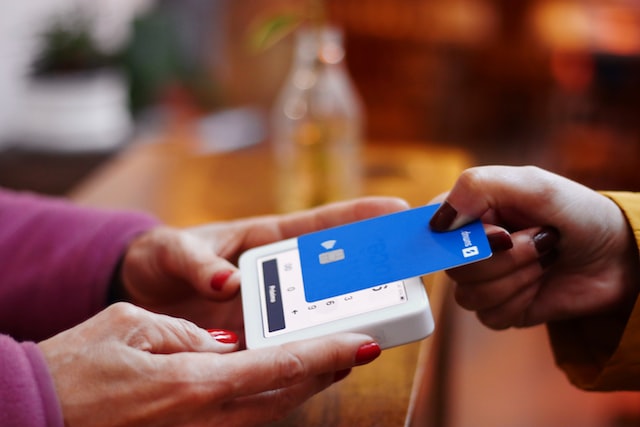 In today's digital age, millions of businesses rely on online transactions and merchant payments for financial success. For these businesses to thrive, they must have a seamless and secure payment processing system that allows customers to purchase products and services easily.
Online merchant payment refers to the process of accepting electronic payments from customers for goods and services sold over the internet. With many payment methods available today, it can be daunting for businesses to choose the right one that suits their needs. However, understanding the fundamentals of online merchant payment is critical for business that wants to excel in the digital marketplace.
This guide will provide an overview of online merchant payment, its different business payment methods, and how businesses can implement it effectively. From payment gateways and processors to fraud prevention measures, this guide covers all the essential aspects businesses need to know before implementing an online payment system.
Online merchant payment involves several components that work together to facilitate secure and efficient online transactions. The primary elements of online merchant payment include:
Payment Gateway: A payment gateway facilitates the transfer of money or data between a customer, merchant, and the acquiring bank. It ensures that transactions are secure, and funds are effortlessly transferred from the customer's bank account to the merchants.
Payment Processor: This third-party service provider manages the transaction process for merchant online payment. It receives payment information from the payment gateway, checks the transaction for fraud, and forwards the transaction to the acquiring bank for processing.
Acquiring Bank: This is a financial institution that looks after the settling of credit and debit card transactions for online merchant payment. It receives authorization requests from the payment processor and responds to approve or decline the transaction.
Issuing Bank: This institution issues the customer's credit or debit card. It receives authorization requests from the acquiring bank and either approves or declines the transaction based on the customer's available funds.
Fraud Detection and Prevention: Fraud detection and prevention systems are critical for online merchant payment. These systems use machine learning algorithms and other techniques to identify and prevent fraudulent transactions.
Payment Card Industry Data Security Standards (PCI DSS): PCI DSS is a set of standards established by the payment industry to ensure that businesses that process payments are secure for online merchant payment. Compliance with PCI DSS helps prevent data breaches and fraud.
How Can Businesses Implement Online Merchant Payment Solutions?
Implementing an online merchant payment solution is critical for any business that wants to accept the online payments. With the increasing number of digital transactions, companies need a robust payment system or options for business payment methods to cater to their customers' needs. Here are some steps businesses can follow to implement different modes of payment with online merchant payment solutions effectively:
Determine the Payment Methods to Offer: The first step is to decide on the different modes of payment to offer. Consider your customers' most common payment methods and ensure your solution supports them.
Choose a Payment Gateway: A payment gateway is a technology that processes payments online. It is crucial to choose a payment gateway that is reliable, secure, and easy to use. Look for payment gateway providers that offer a range of payment options and integrate with popular e-commerce platforms.
Set up a Merchant Account: This type allows businesses to accept payments. Choose a merchant account provider that offers competitive rates, easy-to-use tools, and excellent customer support.
Ensure Compliance with Payment Industry Standards: These standards are implemented to ensure secure transactions. You must confirm that your payment solution complies with industry standards such as Payment Card Industry Data Security Standards (PCI DSS) to minimize the risk of fraud.
Provide a Seamless Checkout Experience: The checkout experience plays a crucial role in success of online payments. Ensure that the payment process is simple, fast, and intuitive for customers.
Test and Optimise: After implementing your payment solution, test it thoroughly to ensure it works as expected. Continuously monitor your payment system's performance and make changes where necessary to optimize the payment process.
Conclusion
In conclusion, this guide has provided a comprehensive overview of online merchant payment, its components, and how businesses can effectively implement it. The online merchant payment industry constantly evolves, with new technologies and standards always emerging. By understanding the different components of online merchant payment, businesses can ensure that their payment systems are secure, efficient, and compliant with industry standards. They can also provide different modes of payment basis this.
Effective implementation of online merchant payment can benefit businesses in many ways, such as increased sales, improved customer experience, and reduced payment processing costs. If you are on the lookout, you can contact HDFC Bank. Their business payment app, SmartHub Vyapar, will help streamline many things for you! The SmartHub Vyapar app accepts payments from different modes of transactions, real-time UPI settlements, SMS or Voice notifications, updated payment history, a cash register to monitor cash transactions, and the ability to assign a role to your staff. With such amazing features, how easy will it be for you to manage the payments daily? Visit HDFC Bank's website today!
Photo by Nathana Rebouças on Unsplash (Source)
What's new at WeRIndia.com