Top performed mutual funds in 2018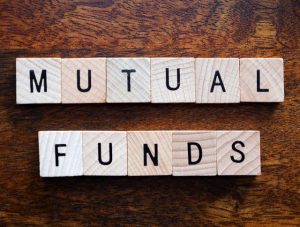 Mutual funds contributed to their asset base in 2018 with a constant rise in the Systematic Investment Plan (SIP) flows.
It is estimated that the investor count has also grown by more than 1.3 crore during the year.
Here are the best performed mutual funds in 2018 according to the analysis of Bloomberg:
Large-Cap Funds
Axis Blue Chip Fund is one of the top performers among large-cap funds. It yields a return of 7.2 percent. The fund mainly invests in equity and equity-related instruments of mid-sized companies. The three-year and five-year returns of the fund were 13.3 percent and 21.7 percent.
Small-cap Fund
With a return of 7 percent, HDFC Small and Midcap Fund is another top performer. Despite its NAV being 7 percent, it yielded 17 percent for the three-year period.
Multi-cap Fund
With 8 percent return, Axis Multicap Fund also performed well. The fund gave a return of 8 percent this year whereas, a 2.2 percent return was given by UTI Equity Fund.
Some other best performing mutual funds in 2018:
Aditya Birla Sun Life Plan is among the top three ELSS funds with a 5.45 percent return. It gave 12.9 percent and 19.31 for a three-year period and five-year period respectively. The fund has been performing the best and is at par with the benchmark since its launch.
Mirae Asset Emerging Bluechip Fund has given returns of 23.40 percent since its launch. It is a high risk fund. The fund invests in various sectors and the maximum weightage has been given to finance services followed by consumer goods. The fund has given 17.17 percent and 28.04 percent return for a three-year period and five-year period respectively.
Motilal Oswal Multicap 35 Fund is a Multi Cap Equity Oriented Mutual Fund. It has given a return of 28.83 percent since its launch. It is a moderately high risk fund.
Image Credit: LendingMemo.com / CC BY 2.0
Image Reference: https://www.flickr.com/photos/lendingmemo_com/45790684584/
What's new at WeRIndia.com