India to grow at 5 this year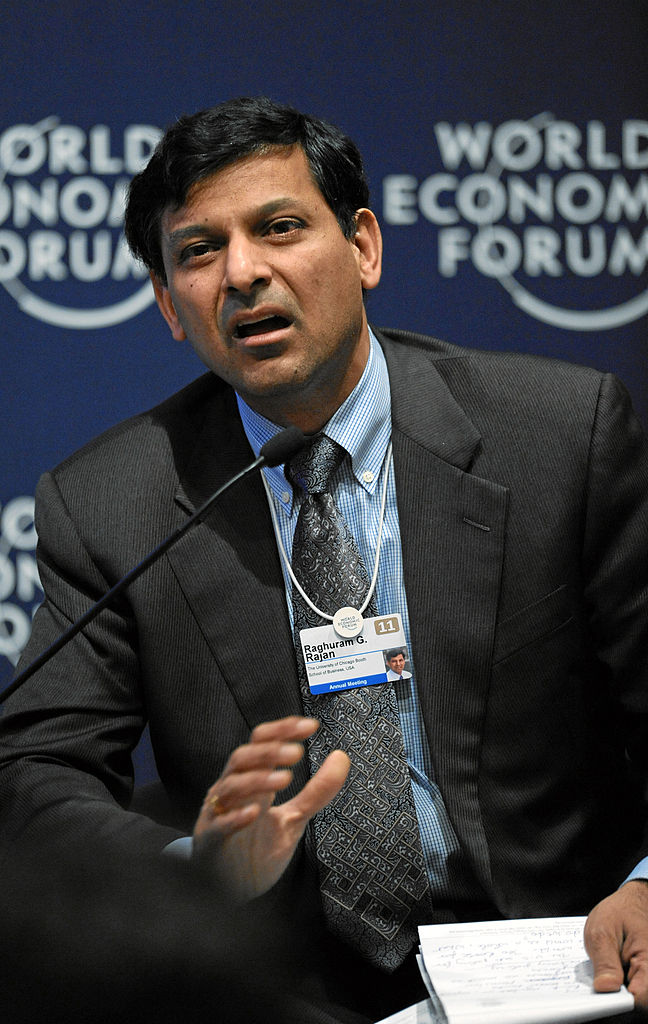 Even though India's economic recovery is uneven, Reserve Bank of India Governor Raghuram Rajan said at the Institute of International Finance in Washington, on Saturday, that the country will be "solidly" in the 5 per cent growth bracket this fiscal year, and accelerate further into the 6 per cent growth from next year onwards.
Rajan added that he was not "overly" worried about interest rate hikes by the Federal Reserve, emphasizing that the country has enough foreign exchange reserves. He cautioned that there was no need for "grand-sounding announcements" and that India needed to "fix the plumbing," including problems in coal and gas sectors to accelerate improvement in recovery and get the Indian economy back on track.
He underlined the fact that the government was in the process of accelerating growth in the country, implementing and improving growth.  He pointed out that the inflation or the glide path outlined by them is on track, but not yet enshrined in the law. He said that at the moment, the country has what it wants— the glide path, which has convinced the financial markets that "we mean" and "we will do what we say," said the RBI Governor.
While people need to optimize the opportunities that are available, they should not accept grand-sounding announcements. "We need to fix the plumbing," he said. At the same time, we need to tone down people's ambitions. The basic focus should be on getting stagnant projects geared up, fixing problems in coal and gas, and getting various departments to make payments on time.
After 2016, the Indian economy will expand depending on what the country does for the next couple of years. There is a lot of concentration on infrastructure.
On the energy front, we have to get the pricing of energy right in India, which means gas pricing and coal pricing. We also need to create a dynamic banking sector, restructure the existing one, bring in more investors including people from abroad, include many more Indians into the the financial fold and lend to small enterprises that do not have access to credit.
Image Credit: World Economic Forum / CC BY-SA 2.0
Image Reference: https://commons.wikimedia.org/wiki/File:Raghuram_G._Rajan_-_World_Economic_Forum_Annual_Meeting_2011.jpg
What's new at WeRIndia.com