Highlights of fifth tranche of economic package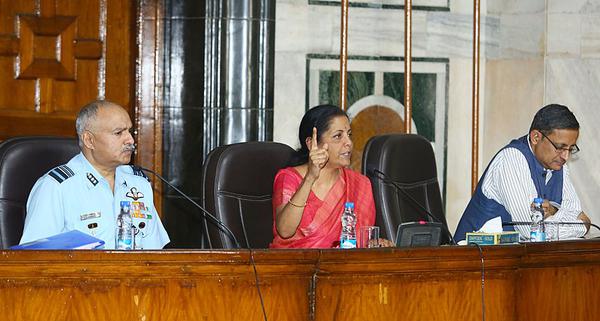 Union Minister Nirmala Sitharaman announced the fifth tranche of the economic package yesterday. This is the last tranche of the economic package.
Sitharaman said that the government had focused on all sections of the society while allocating the funds. She added that the last tranche of the package would mainly focus on seven sections including MGNREGA, Health and Education, Businesses and COVID-19, decriminalisation of Company's Act and ease of doing business.
Public Sector Enterprises related matters and the resources of the states are also among them.
Here are the highlights of the fifth tranche of ₹20 lakh crore economic package:
Finance Minister said that the government will allocate an additional ₹40,000 crores to MGNREGA to improve employment, especially during monsoons. This will benefit around 300 crore people.
She also announced various health reforms and initiatives. These include implementation of National digital health mission and integrated public health labs in all districts. Public expenditure in health will be increased in both urban and rural areas to strengthen the investments at the grassroots level.
PM eVidya programme has been announced for education.
Several companies are not in a position to repay their loans due to lockdown and other existing conditions in the country. To give relief to them, no fresh insolvency will be initiated for one year. Besides, the debt related to coronavirus will not be included in the definition of default.
The FM also said that the government is trying to decriminalise most of the sections of the Companies Act to drop seven compoundable offenses.
The government announced a new public sector enterprise policy. As per this policy, private sector companies are allowed to invest in all areas while the public sector continues to play a key role in it.
States that have deficit grants will be provided with State Distaster Relief Fund on time. The Centre also agreed to increase the borrowing limit of the states from 3 to 5 per cent for 2020 and 2021 on their request.
Image Credit: Press Information Bureau, Government of India / CC BY 3.0
Image Reference: https://commons.wikimedia.org/wiki/File:S._Mitra,_IAS_in_a_press_conference_with_Nirmala_Sitharaman.jpg
What's new at WeRIndia.com