Gold is available for a cheaper price in these countries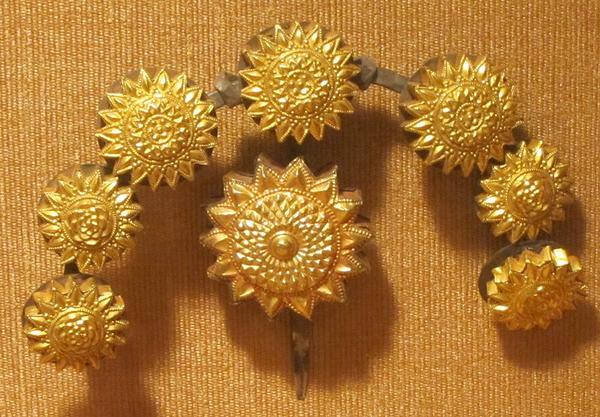 Indians buy gold on many auspicious occasions and festivals. Especially they buy gold in large quantities for weddings. Many people consider gold a safe investment. They invest in gold due to fluctuations in the world's economy.
Gold prices have been rising. Though gold is expensive in India, you can buy gold at the cheapest price in some countries.
If you want to buy gold, consider these options. But, keep certain things in mind that the prices of gold may vary based on the demand and supply. Besides, the global economic condition can also affect the price of the yellow metal. So, note all the things before buying gold from other countries.
Hong Kong is one of the countries where the cheapest gold is available in the world. Many banks, like Hang Seng Bank, HSBC etc., offer gold at competitive prices. You can buy gold coins, bars, and other gold products. You can also buy gold ornaments from gold jewellers or dealers.
The United Arab Emirates also offers gold at a cheaper price. You can buy gold from banks, jewellers, dealers etc. The price of gold depends on the form in which you are buying and the purity of the gold. Many online dealers offer gold at cheaper prices, but you should check their authenticity before buying.
In Switzerland also, you can buy gold at cheaper prices than in many countries. Many online dealers sell gold coins and bars at competitive prices.
In Saudi Arabia, banks like The Saudi National Bank offers gold at cheaper prices. Many jewellers and online dealers also offer gold at lower prices than banks. Compare the prices on different websites and check their authenticity while buying gold from them.
Banks like Leader Bank in the United States of America sell gold at the cheapest price. There are many other places in the USA where you can find gold at lower prices than Hong Kong. You can buy gold coins at many places here.
Read about the remaining countries where gold is available at a cheaper price in the next article.
Image Credit: Hiart, CC0, via Wikimedia Commons
Image Reference: https://commons.wikimedia.org/wiki/File:Hair_ornament,_Bangalore,_Karnataka,_India,_19th_century,_gold_and_silver,_Honolulu_Academy_of_Arts.JPG
What's new at WeRIndia.com