Facts about standardization of health insurance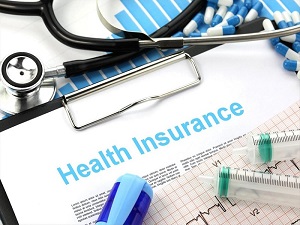 Nowadays, health insurance is essential to meet medical expenses.
In order to improve the service standards, the IRDAI issued guidelines to standardize health insurance.
The minimum sum assured value is pegged to be ₹50,000 and the maximum value is at ₹10 lakh.
Here are some important facts about the standardization of health insurance:
.
Hospitalization of expenses include room, boarding, nursing charges as well as the fees of doctor and other charges that are paid directly to specialist or hospital.
Cost of medicines, diagnostics, oxygen, blood, and other such expenses are also covered.
Hospitalization is permitted for a minimum period of 24 hours.
If the policy contract does not require hospitalization, then the reimbursements are made.
ICU expenses and other expenses related to cataract treatment are provided as mentioned in the policy to the extent of the chosen sum assured.
Dental treatment, plastic surgery and domiciliary hospitalization where the insured is considered to be hospitalized even though he or she is at home, are also considered under hospitalization of expenses.
Pre-hospitalization expenses incurred 30 days prior to the hospitalization date shall be paid.
Expenses incurred for a period of 60 days from the discharge date are considered as post-hospitalization expenses.
The insured can have a free consultation in any one of the empaneled hospitals according to the policy.
Expenses incurred for AYUSH treatment will also be covered based on the sum assured.
Disease management service is provided for the betterment of the insured.
Outpatient consultations are made periodically depending on the health condition of the insured.
Wellness incentives are provided to encourage the insured to live a healthy and longer life.
Cumulative bonus should be increased by 5 percent for every no claim policy year for the policies that remained in force. It is excluded from the Sum Insured.
Deductibles are not allowed under the base cover of the policy.
Image Credit: Nick Youngson CC BY-SA 3.0 Alpha Stock Images
Image Reference: https://www.picpedia.org/medical/h/health-insurance.html
Recent Posts

These IIT students designed a water purifier that

Lifaffa is a social enterprise.

Rupali Kakade, a Pune woman turned into an
What's new at WeRIndia.com