Ways to De-Stress Your Work Day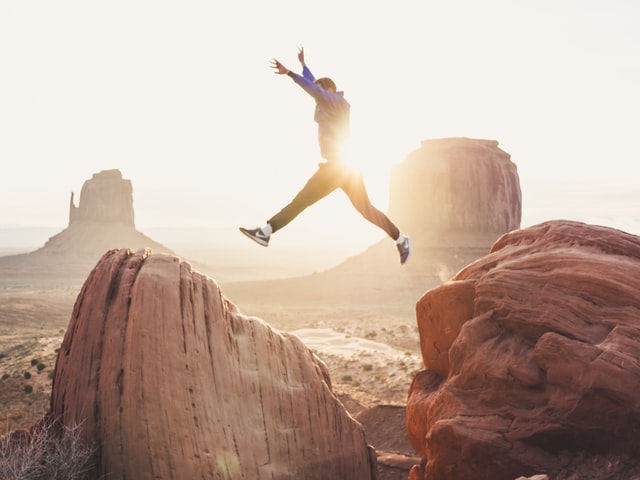 With stress, it's hard to concentrate on work. Even people can get more irritate. Don't let your brain make work feel like everything's dramatic and falling apart. Even on your worst days, you can refocus with just a little intention.
Just breath and focus on nothing but your breath for a few minutes to open your lungs and calm your mind.
Get up and physically change locations when you're feeling overwhelmed with mounting emails or deadlines. Five minutes of walking around the office or outside can help you reset.
When tension is building and you feel that you can't find a way to breathe in it, then you get up and change the air.
Create a worry list, turn on mood boosting music, watch some funny video clips or shows, try a quick massage take your eyes off the screen, make over your work space. These are some little tricks which take few minutes to do and feel relax.
Here you can find few more tips to make your day stress free:
Sleep Better
One of the key ways stress affects our health is through sleep loss. Take at least 8 hours sleep and do not wake late night like an owl.
Sometimes it's okay to wake up late nights but don't make it habit. Establish a nightly routine so you get to sleep at a decent hour and feel energized in the morning.
 Bring Snacks
Bring a spill-proof coffee cup filled with your favorite brew to the office, and have a bag of non-perishable snacks on hand (try protein bars, dried fruit and nuts, juice boxes, or pretzels).
Going for more than a few hours without a snack can cause your blood sugar levels to drop, and you'll end up exacerbating stress.
This way, even if you should work through back-to-back meetings, you'll be able to grab some energy. Take tea, coffee to give few minutes break and get back on work with energy.
Give Yourself Some Credit
Most of us don't take enough time to praise ourselves for doing things well. So, when you've completed an interim or long-term goal, tell yourself that a good job you've done.
You'll get a burst of confidence that will go a long way towards helping you maintain your cool amid the workplace madness.
Think about
Find out the reason for stress. Close your office door or go sit in an empty conference room and think about what's stressing you out.
Why It Worries Me? Worst Thing That Could Happen? Once you confront the worst-case scenario, and realize that it probably won't ever happen, you can get back to work with your worry load lightened.
Meditate
Close your eyes, breathe deeply and clear your mind for two minutes.
Do this once in the morning, once during the midday and once in the evening, and you'll find the exercise of giving your mind a break will help you to relax, refocus and recharge.
We use this to do when we feel stress, angry, emotional and it works to keep the mind calm.
Stretch
This is especially important if you have a sedentary job.
Try lifting your legs up and stretching them for 30 seconds.
This movement reduces the risk of blood clots that can result from sitting too long in one position.
Another useful exercise is to put one arm behind your neck and stretch it by holding on to the elbow with the opposite arm.
Switch sides and repeat.
Make Plan
When work is challenging, devote some of your down time, like weekends and evenings, to making a to-do list for the next week.
Make a list, place boxes next to each item, and tick off the boxes as you get things done. You'll avoid forgetting anything, you'll stay focused on the job, and it's very satisfying to tick off those boxes.
Socialize with Colleagues
Suggest a once-a-week gathering with your co-workers where you can talk about a work issue.
Use your collective brain to figure out how to do something better, enhance productivity, or improve relationships.
Get some help, suggestion from there, help them or give some suggestion to solve their issues.
The effects of workplace stress are many, these are some time consuming and easy ideas from our side to DE-STRESS your work day.
Photo by Doran Erickson on Unsplash (Free for commercial use)
Image Reference: https://unsplash.com/photos/gdAuwo-qj5k
Recent Posts

Union Finance Minister Nirmala Sitharaman said that VDAs

Cinnamon is a widely used spice in the

A man from Karnataka celebrated the birthday of
What's new at WeRIndia.com