Qualities To Look For In A Recruitment Process Outsourcing Partner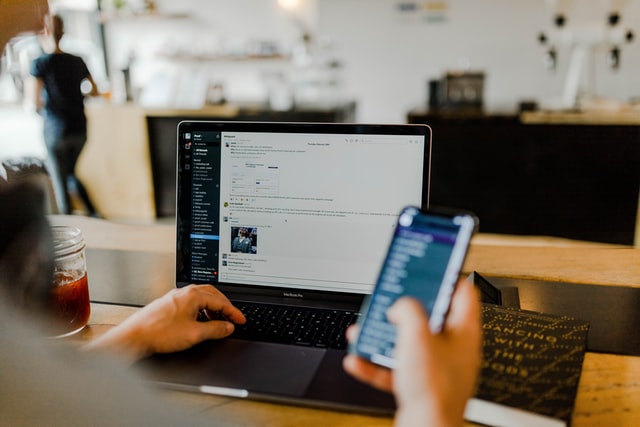 Given the completeness and urgency for high-growth, middle-market firms to find, attract and retain high quality talent, middle-market leaders must understand all options when choosing a hiring partner.
RPO is where an employer transfers all or part of its recruitment activities to an external service provider; however, not all RPO providers are created equal.
All RPOs provide transactional recruitment services; however a subset provides comprehensive solutions to solve challenges along each segment of the talent value chain.
If your organization grapples with training and retention as well, the more inclusive provider will solve more of these challenges while you gain the economies of scale of using one provider.
In addition, an RPO firm providing broader services will be able to evolve from transactional recruitment provider to strategic, total talent solutions consultant as your organizational needs transform over time.
Here you can find the qualities to look for in a recruitment process outsourcing partner:
Flexibility & Scalability: One of the greatest recruitment challenges is effectively responding to rapid fluctuations in hiring demand. An RPO provider should offer several solution options for scalability and flexibility to minimize your cost and risk as your hiring demand levels vary.
Cost Savings: Outsourcing cuts down both measurable and soft costs. The longer a role is left unfilled, the more money it costs a business. Placing the wrong hire in a position creates unnecessary turnover costs.
An RPO decreases a company's cost-per-hire and time-to-fill while enabling HR and hiring managers to focus on high priority responsibilities.
Technology and Data Expertise: A skilled RPO provider will assist in selecting the best tools and technologies according to your business requirement.
They can also analyse and interpret industry and market intelligence, leverage big data for better business decisions and implement automated candidate campaigns for enhanced communication.
On-site Support. Are you looking for an RPO provider who can provide full support on your location or partial support? This factor may not be a buying criteria for some, but if it's critical to you to have on-site support from your RPO provider, then make sure to choose one that has that option. Not all RPO companies offer on-site support, or provide it unless you ask for it.
High-Touch, Consultative Approach: A premium RPO partner provides white-glove service to both hiring managers and candidates with an exceptional attention to detail.
For hiring managers, this means offering strategic planning and ongoing reporting and measurement against SLAs. For candidates, it translates into an exceptional hiring process experience to signal how the candidate will be treated as an employee.
Countries Supported. This is key if you are a company that's hiring outside the US, an international firm that's hiring in the US for the first time, or a US-based company that needs help hiring in one of its international branches.
Most RPO companies support the United States, but not every RPO firm can staff a branch in Shanghai, or work with a Russian-based firm to establish an American presence.
Customized Solution: Many large recruitment companies operate on a one-size-fits all model. Once you hire them, they simply plug your company into their RPO model. This solution isn't always best for high-growth, middle market companies. Be sure your RPO provider can customize the solution to the unique needs of your organization.
Talent Management and Coaching Services: Premium RPO providers offer value-added talent management and coaching services to aid in the recruitment, selection and development of top talent.
Value-add services typically include competency profiling and psychometric testing, interview skills training, career and leadership coaching and services to aid with succession planning.
Ability to Reach Beyond Current Borders: Whether your operate globally today or have future expansion plans, it may be beneficial to seek an RPO provider who can grow with you globally.
However, not all providers who claim to be global truly are. Be sure your provider has an on-the-ground, multi-national recruitment presence with local teams that grasp the values, customs and cultures of a geographic location.
Track Record. Does the firm you are considering have successful and happy customers? Have the firm delivered the results you want to others? If you'd like or you need to meet certain numbers, or a certain time frame, see if RPO firm has done that before.
This might not be a necessity, since some firms may enjoy a challenge from time to time, but if it's an imperative goal for you, then choose one that has met that goal before.
Image Reference: https://unsplash.com/photos/gUIJ0YszPig
Recent Posts

Kamala Devi is a teacher at a government

Both Covishield and Covaxin will be available soon

The device developed by Prerna has many advantages.
What's new at WeRIndia.com