The Most Powerful Career Advice Saying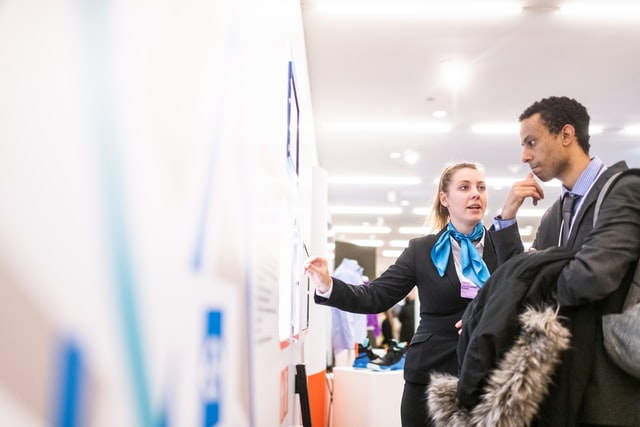 People go to college to get a degree and to pursue their passion and interest.
Unfortunately, once they step outside the university they make choices different from the things that they want to be. They seem to become oblivious of their own goals.
College doesn't only prepare you for a job rather it's a preparation for life.
A college diploma will open doors of opportunities. It will show you how to get there. But remember, your destination — your future success — are yours to choose.
Challenges are inevitable as well as failures. However, if you focus on your strengths and use your weaknesses to improve yourself, nothing is impossible to a determined person.
We all have different ambitions and targets. To get these targets we need some extra energy, extra affords.
Below we share few saying which are very helpful for students to give them positive thoughts and energy to achieve their career:
"If you want to achieve greatness stop asking for permission."

"Risk something or forever sit with your dreams."

"Enter every activity without giving mental recognition to the possibility of defeat. Concentrate on your strengths, instead of your weaknesses… on your powers, instead of your problems."

"Success consists of going from failure to failure without loss of enthusiasm."

"Strive not to be a success, but rather to be of value."

"Think big and don't listen to people who tell you it can't be done. Life's too short to think small."

"In between goals is a thing called life, that has to be lived and enjoyed."

"The future belongs to those who believe in the beauty of their dreams."

"Choose a job you love, and you will never have to work a day in your life."

"Too many of us are not living our dreams because we are living our fears."

"Desire! That's the one secret of every man's career. Not education. Not being born with hidden talents. Desire."

"To accomplish great things, we must not only act, but also dream, not only plan, but also believe."

"We become what we think about."

"It is good to have an end to journey toward; but it is the journey that matters, in the end."

"Opportunities don't happen, you create them."

"Motivation is what gets you started. Habit is what keeps you going."

"Our greatest weakness lies in giving up. The most certain way to succeed is always to try just one more time."
Wherever you are in your career — your first position, or a manager, or even an executive — you should be ready to stand up for yourself. But, it should be done in a firm but respectful way. Always remember, respect is earned.
Learning to read the situation is also important. Most of all, never waver on integrity. If someone calls you bossy because you didn't let them push you around, so be it.
Photo by Evangeline Shaw on Unsplash (Free for commercial use)
Image Reference: https://unsplash.com/photos/VLkoOabAxqw
Recent Posts

Your success in executing your trades depends on

Valyu, a Gurugram based startup helps solve financial

Railways started providing tea in kulhads at some
What's new at WeRIndia.com