Employee Development Plan Process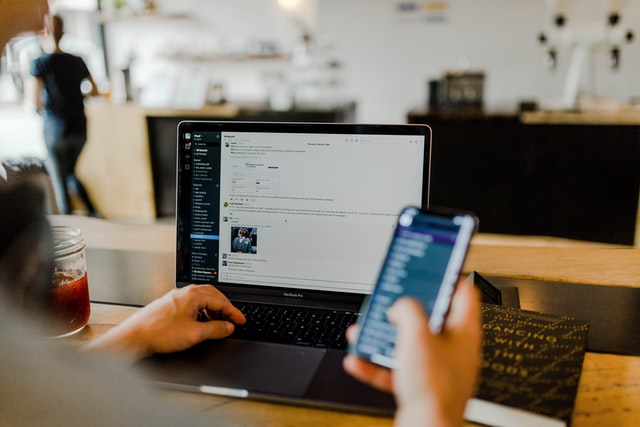 Your human resources department leader can build a performance management program that works well for your organization.
The HR showed by every specialist expertise set, knowledge and experience are the backbone of any organization, for benefit or not.
Employee development plans prepare an employee for his present as well as future assignments and make him loyal and dedicated towards the organization.
An employee should feel comfortable even on his/her first day of work.
Performance starts on the very first day an employee steps into an organization. Ensure induction programs are meaningful and not just a formality.
Introduction programs must familiarize the employee with the policies and procedures, rules and regulations of the organization.
Design key responsibility areas of an individual in lines with his educational qualification, background, past experience, specialization and areas of interest.
Team managers or reporting bosses ideally should spend some quality time with the new employee to orient him to the organization. Do not overload him with unnecessary information.
Job expectations must be communicated to the employees the very first day itself. Be open for any feedbacks or queries. Let him be familiar with his team members.
Decide what skills your employees require
Once you've looked at each of your employees' abilities and experience, as well as your company's needs, it's time to decide exactly what skills each person needs to acquire.
Be sure to your employees' goals are specific and timely. It's much more difficult to measure an employee's progress when their objectives are vague or broad.
Apply the new skills in the workplace
You're spending a considerable amount of time and possibly money on helping your employees improve their skills. To get your greatest possible return on investment, your employees need to be able to put those new skills to work in your company.
Set up some opportunities where your employees can quickly apply the new skills to the job and get feedback. This will help them reinforce and refine their new skills. If they don't use the new knowledge when it's fresh, they're likely to lose it.
Two Types of Employee Development Plans
Promising leaders have the aptitude and desire to become engaged in their own professional development. An employee development plan intended to carve a path to a leadership role with your company is particularly helpful for aspiring managers with your company. An effective manager gives feedback to employees on a regular basis.
This prevents any surprises at the annual performance appraisal meeting. If your managers discover deficiencies in an employee performance they should be addressed and corrected as soon as possible.
Unfortunately, however, you may not discover that your employee isn't meeting expectations until her annual evaluation. In that case, best practices for human resources call for an employee development plan.
Professional Growth
first kind of employee development plan is created to assist in professional growth for employees who demonstrate aptitude for future leadership roles with your organization.
Development plans are created to help individuals in their career growth. In such a plan, a team manager sits with his team members and designs growth plans with specific deadlines as to when the development goals can be accomplished. It is essential to give deadlines to employees for them to take training's and employee development activities seriously.
This type of employee development plan may include professional growth activities outside the workplace, such as training seminars, continuing education and participation in leadership groups to encouraged and to acquire new skills and knowledge.
Improvement
Managers design a performance improvement plan also called as PIP and create an action plan to help employees improve their performance. Such a plan redirects the employee focus to the job expectations by creating an action plan to improve their performance.
Not only developing technical skills, there are areas in which employee performance is measured in subjective ways like – performance may slip because of a drop in her motivation levels.
Employees are trained not only for their professional development but also for their personal growth. Initiatives are taken to improve behavioral skills, communication skills, interpersonal skills which would help them in the long run.
Employee and Manager Follow-Up
The most crucial stage is the implementation stage when employee development plans are put in action. After that follow up is important for either type of plan, whether it is a plan for professional growth or one for performance improvement.
Discuss even the minutest problem which might prevent the successful implementation of employee development plan. Do not leave any query unattended. It would bother you later.
Anytime during the employee development plan when the guidelines become unclear, the employee and her manager should discuss any issues that may prevent completion of the development plan.
Screening
Progress of employees need to be measured to find out how employee development plans are benefiting the employees.
Find out whether employee development plans are helping employees in their career growth or not? Are you getting appreciated by the management for your extraordinary performance? Do not forget to celebrate your success with team.
Photo by Austin Distel on Unsplash (Free for commercial use)
Image Reference: https://unsplash.com/photos/gUIJ0YszPig
Recent Posts

The Odisha government stepped ahead to control the

Here is a list of some great events

Kochi Metro launched a special Independence Day offer
What's new at WeRIndia.com