Man creates Guinness World Record for fingertip Pushups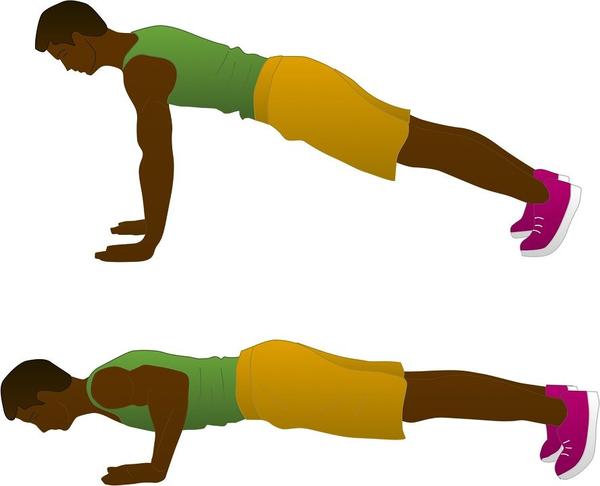 To strengthen muscles in the forearm, many people do knuckle pushups or fingertip pushups. But, this man from Manipur created a Guinness World Record by doing a maximum number of fingertip pushups in one minute.
Niranjoy Singh created a new Guinness World Record for doing 109 fingertip pushups in a minute. He had set Guinness World Record in the past also for doing a maximum number of pushups. Now, he broke his own record of doing 105 fingertip pushups in one minute.
Aztecs Sports Manipur organized the event at Aztecs fight studio in Imphal. The video was shared online and became viral. Nearly 2 lakh people watched the feat of Niranjoy Singh and lauded his efforts for creating a new Guinness World Record. Kiren Rijiju, the Union Law and Justice, also appreciated the efforts of Niranjoy Singh. He also congratulated him on Twitter.
There are many such young people in the country. In another event, an Indian woman named Asha Rani set a world record for pulling a double tracker bus with her hair. She pulled the double-decker of 12,000 kg weight by fastening it to her braids. She created a record for pulling the Heaviest vehicle by the hair (female).
She smashed her old record and achieved this feat. When the video was posted on the official Instagram page of the Guinness World Record, it went viral. Several netizens applauded her feat. Asha Rani turned as the iron Queen in 2016 for pulling the London double-decker bus.
Asha holds seven Guinness World Records for her weight lifting ability. She pulled a 1,700 kg van in 2013. She also achieved another record in 2014 for lifting the heaviest weight using both eye sockets. She even broke a record for a woman to pull a road vehicle with teeth in 22.16 seconds.
Image by bgs_digital_creator from Pixabay (Free for commercial use)
Image Reference: https://pixabay.com/illustrations/press-up-push-up-press-up-push-up-4925111/
What's new at WeRIndia.com