Differently-abled woman runs a shelter home for special kids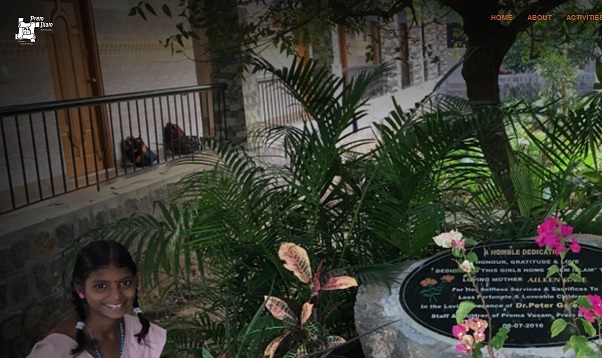 Where there is a will, there is a way. This Tamil Nadu woman proved it once again. Her life motivates many people.
D Indra is a differently-abled woman. Polio affected her in her childhood and led to a 90% disability. She was admitted to a shelter home by her family members. She was allowed to visit her parents and siblings only during the weekends. It caused her great pain and made her feel lonely.
Indra learned to read and write there. She is a book lover. Despite her dreams of achieving good education and career, they were not fulfilled due to discouragement from her family. Her parents feared that she would be mocked by classmates if she was admitted to a normal school. Hence, she was desperately waiting to fulfil her dreams.
Her life was changed by the entry of Brother Selvyn Roy, a clinical psychologist into her life. He was offering services to shelter homes across the country. He started a foundation, Prema Vasam, to provide education to special kids. With his help, she joined a school. She struggled a lot during her initial days of education. But, Brother Selvyn instilled courage in her and eliminated the fear of failure. He used to say that failure was not a problem as long as she tried and did not quit.
After finishing her post-graduation with distinction, Indra pursued a B.Ed degree in special education. After that, she decided to run a shelter home, Prem Illam, for special children. It is a shelter home of Prema Vasam. She started farming in 2019 to provide organic meals to the children of the shelter home. The farm is located on the outskirts of the village. She often visits the farm and monitors the work.
She grows 25 sacks of rice per cycle. She keeps sufficient rice for children in the home and distributes the remaining to the villagers. Her organization also plans to plant fruit-bearing trees on its premises.
During the lockdown, she fed many children, including those whose parents tested COVID positive.
Image Credit: Premillam Website Screenshot
Image Reference: http://www.premillam.org/index.html
What's new at WeRIndia.com