eKincare lets you store health records online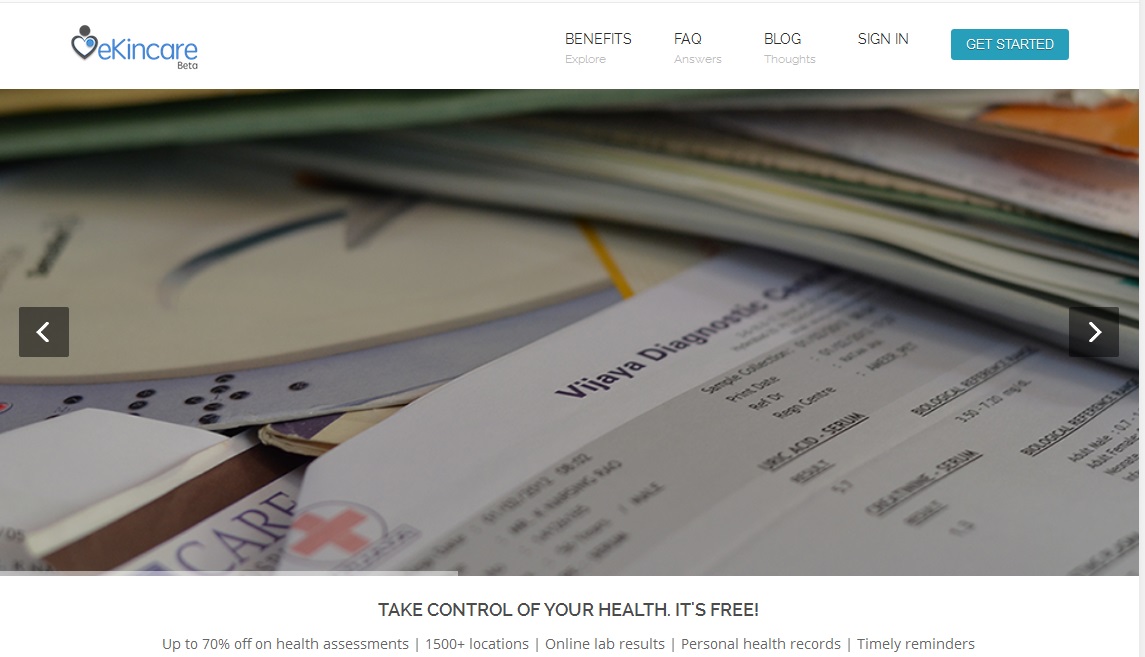 eKincare is a Hyderabad based startup which helps people to store their health records online. Thus, it helps its users to digitalize their medical records. To upload the records, users need to register with the website which is free. There is no need of scanned records to upload in their website. Users need to simply follow the link and the instructions therein.
Founded by Kiran Kalakuntla, eKincare offers free digitalization of medical records and free cloud hosting. Hence, users can store their medical records and their family members' records at one place and access them from any PC, smartphone or tablet.
There are many benefits for the users. They can get a concession of up to 70 percent on health assessments. Each test results are depicted in clear graphical form with color codes. They can also get online lab results, and also schedule timely appointments and follow-ups. Timely reminders are sent to their users for this. The website assures security and keeping the privacy of their users as 256 bit encryption is provided for the health information uploaded in the website. Currently the services of the company are available throughout India.
What's new at WeRIndia.com