Mumbai girl's nano-alloy formula prevents UTI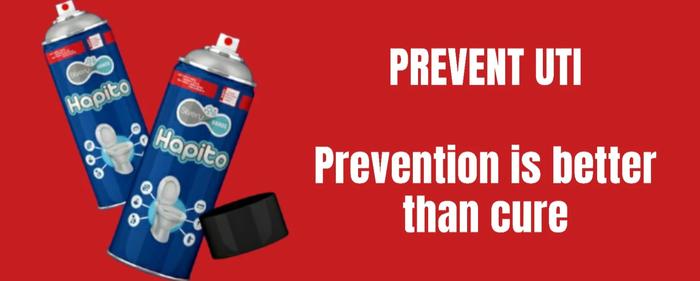 Usage of public toilets may lead to urinary tract infections (UTI). This Mumbai girl also caught UTI with the usage of unhygienic public toilets.
Divya from Mumbai used to play football during her graduation. At that time, she was using public toilets. It caused severe urinary tract infections.
She had to take treatment for four months. She suffered from urine problems, stomach bloating, severe pain, and diarrhoea.
She realized that women are more prone to catching urinary infections due to direct contact with the toilet seat. Divya then decided to do something for other women who use unhygienic toilet seats.
Being a microbiology student, Divya is familiar with controlling methods for the spread of microbes, which cause UTIs.
After her recovery, she researched the matter and knew many things. There are some products in the market which are limited to personal hygiene. There are very few products that help prevent UTIs; besides, they are expensive
So, Divya started working on it. She created paint to work as a film on the toilet seat. It can disinfect the surfaces of the toilet from both inside and outside.
However, the product did not attract buyers due to feasibility issues for old toilets.
Hence, Divya worked again to develop a new product and came up with nano-alloy formula. It forms a thin micron layer on the surface of the toilet. This antibacterial, antiviral and antifungal film makes toilet water and stain repellent.
Her product Hapito Protector can save water as well, up to 55 per cent. Divya won a prize of ₹5 lakhs at the Chancellor's Challenge in 2018 for creating the product.
Her first contract was with the Navi Mumbai Municipal Corporation (NMMC). Since then, many bus depots have bought the products. She also launched a startup to sell the product. So far, it has covered over 150 toilets in various railway stations and bus depots.
Divya expanded the range of products like toilet disinfectants, surface disinfectants, air fresheners etc. Around 16 types of products are available at present. A 100 ml spray bottle costs ₹299. It can protect a toilet for three months.
Image Credit: Divyainnovation
Image Reference: http://www.divyainnovation.in/
What's new at WeRIndia.com