Tea – The quintessential Indian beverage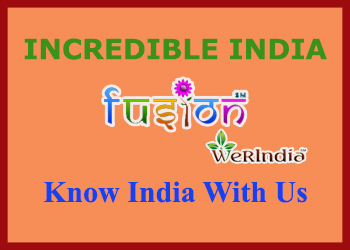 When Modiji's strategist's decide to launch "Chai pe Charcha" or when Oprah Winfrey decides to introduce "Oprah Chai", they were not trying to capture any new market or new customers – we know, they were only trying to capture our imaginations by re-launching the most effective brand in our lives – The Tea.  For sure,  they had calculated that the aroma rising from a cup of the hot brewing beverage can awaken one from deep senses, enough to garner some votes or rake in some decent moolah. And lo, while we are still replenishing our undernourished soul, they have already tasted some success – and a small cuppa's behind that! So what is the story of this quintessential Indian Tea…
The documented evidence according to the history of tea drinking in India dates back to 750 BC. According to a very interesting legend, the history of tea drinking in India began with a saintly Buddhist monk about almost 2000 years ago. It so happened that this monk who later became the founder of Zen Buddhism, decided to spend seven sleepless years contemplating the life and teachings of Buddha. While he was in the fifth year of his contemplation and prayer, he almost fell asleep. He took some leaves from a nearby bush and began chewing them. These leaves revived him and enabled him to stay awake as he chewed on them whenever he felt drowsy. Thus he was able to complete his penance for seven years. These were the leaves of the wild tea plant. Tea is an equally important beverage for China and Japan (Oolong Tea) where it is consumed ritualistically. Ceylon Tea, English Breakfast Tea, Herbal Teas are some other types.
The commercial production of tea in India was started by the British East India Company and evolved in different ways over the years and differs from region to region for different taste buds. The three prominent tea-growing regions in India are Darjeeling, Assam and Nilgiri, and Indians consume 70% of the world production (India is the largest)!
Darjeeling, known as the "Champagne of Teas," – for its light coloured floral smelling tea.  Go to Happy Valley Tea Estate for the best darjeeling tea estate established in 1854 and 2,750 meters above sea level!
Assam – grown in Brahmaputra valley, its tea is malty and brightly coloured.  Jorhat, in the central part of the valley, is often referred to as the "Tea Capital of the World".
Nilgiris – Visit the Southern Paradise of Munnar, Wayanad for exotic sprawling tea plantations, once owned by Tatas. The tea here is intense, dark and aromatic.
All said, the Tea can grow anywhere, but for Indians, it just keeps growing on our pyschy's!
Recent Posts

Meet Pratap Chandra Khandwal, a traffic cop who

India is the first country in the world

Almond flour is rich in vitamin E, so
What's new at WeRIndia.com