India's first foetal heart surgery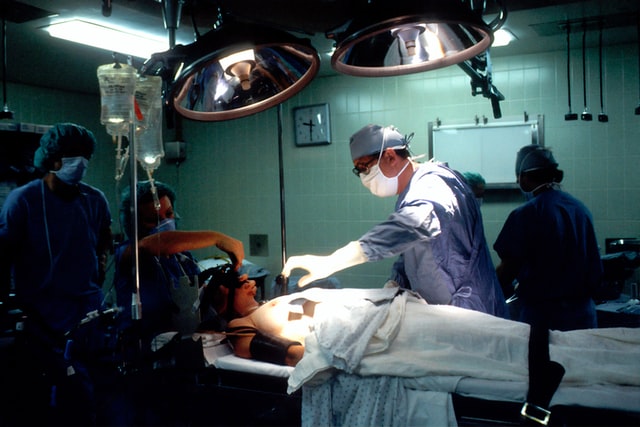 On the eve of World Foetus Day, October 31, India has great reason to feel proud of its medical advances. Hyderabad doctors performed a heart surgery on a foetus to correct a serious condition that could not have been cured after the baby's birth.
At Care Hospital in Hyderabad, 25-year-old Sirisha along with her husband, 29-year-old Arun, is ecstatic. They had been panicky when they were first told that the baby had heart issues. However, they were asked to visit specialists at Care Hospital, and were told about the procedure, which made them agree to go ahead with the surgery.
Dr K Nageswara Rao, Paediatric cardiac surgeon, who performed the procedure, explained why they decided to opt for it. He said that at 25-26 weeks, the left ventricle began to deteriorate, got damaged and shrank. Understanding the gravity of the situation, the doctors' team saw that the left side of the heart would be too small, and the team would not be able to perform surgery on this after birth. Hence, they decided to go in for foetal aortal volvotomy.
This was the first-of-its-kind operation, which was conducted by 12 specialists. Their first attempt at week 26 failed because the baby's position was wrong and they could not reach the foetus. One week later, it was decided that anaesthesia should be given to mother and also to baby, to avoid foetal movement during the procedure.
The team got a specially imported needle through the mother's abdomen into the uterus, reaching the baby's chest and finally the left ventricle. The doctors also used a specially manufactured balloon and wire to dilate her blocked heart valve.
Sirisha, a science school teacher, affirmed that she was able to understand whatever was being planned for them. Only two weeks after the surgery, the baby's weight has increased from 830 grams to 1,200 grams. With no blood leakage and the heart pumping well, its growth and heart activities have improved.
However, Dr Rao warns that a 99 per cent block has come down only to a 60 per cent block, not a complete one. Hence, the problem could recur in some cases, which would make them repeat the whole process.
Currently, Sirisha and Arun are thrilled about the news, and are hoping for a healthy baby's birth soon.
Photo by National Cancer Institute on Unsplash(Free for Commercial Use)
Image Reference: https://unsplash.com/photos/j55TmqkzQ4k
Recent Posts

Rupali Kakade, a Pune woman turned into an

The income tax exemption for COVID treatment has

Meanwhile, a jewellery shop from Surat sells the
What's new at WeRIndia.com