Indian Paintings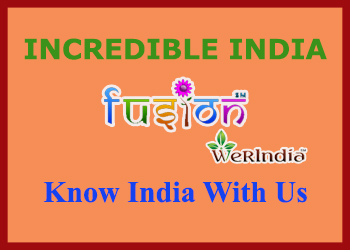 Since time immemorial, India's culture has been beautifully captured on the canvas, velvet, silk, leaf,  marble, glass by various renowed as well as traditional artists.
There are various types of Paintings popular in India:
Madhubani Painting: Madhubani paintings are also called Mithila paintings. Originated in Bihar region in India, it was a village called Madhubani in which this genre of painting started. According to mythology, this tradition commenced when Janakraj, father of Rani Sita asked his painters to paint the moments of marriage ceremony of Sita with Lord Rama. Traditionally, it was done by Madhubani's village women on the mud wall of the huts but later on the base was converted into cloth, canvas, and handmade papers.
Apart from the royal marriage of Ram and Sita, Madhubani art also depicts Hindu devotional stories and moves around deities like Krishna, Durga, Lakhsmi, Sarswati, etc.. Different natural objects like, the moon, the sun, and plant Tulsi (an auspicious plant in Hindu religion) is also found as the theme of the Madhubani pictures. In Madhubani paintings no empty space is left on canvas, the gaps are covered by different geometrical motifs, floral, animals, and bird pictures.
Tanjore painting:Tanjore paintings originated from Thanjavur, Tamil Nadu in and around 16thcentury. Although ,it's one of the most traditional streams of painting style, it is also famous for its contemporary look, surface richness, compact opus, and flamboyant color range within the picture. Tanjore paints are known for their excellent versatility and this is the reason Tanjore painting works are widely popular as brilliant home décor items. These Tanjore paintings are religious artworks of typical South Indian style and origin and look celestial in a puja room and elegant in other places. This art is also referred as' palagai padam' in local dialect, which means a pious expression of love for Almighty, beauty, truth, and spiritual devotion.
Rajasthani Painting: Rajasthani Paintings also known as Rajput paintings originated in 18thcentury from Rajasthan, India. Etymologically, this form of art was derived from Persian miniature style. These paintings depict Hindu devotional themes and stories from Ramayana and Mahabharata, Life of lord Krishna, and different legends of Rajasthani war heroes. These paintings were found in miniature form indeed but a major portion of Indian Rajasthani artwork was found on the walls of fortress, palaces, inner chamber of royal court, and in Shekhawati havelis. The colors used in Rajasthani painting were created from different minerals, diverse plant sources, and sometimes from conch shells, and there was custom of deriving colors by processing costly stones, gold and silver.
Mughal painting: Mughal painting reflects a special amalgamation of Indian, Persian and Islamic art styles. As the name suggests, these paintings originated and developed at the time of Mughal dynasty in India, between 16th and 19th centuries. The Mughal paintings in India circled around themes like battles, receptions, court scenes, hunting scenes, legendary stories, portraits, wildlife, etc. Apart from Indian museums and different Mughal buildings, the Victoria and Albert Museums in London too have a huge and extraordinary collection of Mughal paintings collected mainly from India.
Bengal style of art:The Bengal School of Art is commonly called as Bengal School. It was a powerful art movement and a special style of Indian painting which started from Bengal,  involving primarily Kolkata and Shantiniketan, and spread all through India in the period of British Raj in and around early of 20th century. Initially the art form was known as 'Indian style of painting' and it was linked with Indian nationalism movement being led by Rabindranath Tagore (1871-1951). However, the art was significantly promoted and supported by British arts administrators. For example, E. B. Havell, who was the Principal of the Government College of Art, Kolkata was an active supporter and admirer of Bengal school of art ; later on this stream of art became the originator of  modern Indian painting.
Pattachitra: Pattachitra is a special type of folk painting from the state of Orissa; it is the art form from the eastern region of India. 'Patta' means 'Vastra' or 'clothings' and 'chitra' stands for paintings. This form of pictures is painted on cloth base. The practice of Pattachitra is closely associated with the devotion of Lord Jagannath. Apart from the mesmerizing evidence of sculpture and paintings on the cave walls of Khandagiri and Udayagiri, and Konark temple, there are other temples in Orissa where these pattachitras are found in numbers. In Indian history of art Pattachitras are found with special significance as a special and the earliest native painting stream from Orissa. Pattachitras were usually done by the Chitrakars.
 Warli Art:Warli Art is 400-year old Tribal Indian Art which originated in Thane Dist from a village called Warli. It is a 2- dimensional painting work, with no specific angle or proportion. Warli painting looks uncomplicated and linear with optimum use of triangular shapes. Usually these paintings are painted by married women. Here the cycle of death and birth was an inevitable subject of each of the artwork.
Indian painting style and tradition offers an artistic range that expands from the early civilization to this modern era of 22nd century. From being fundamentally religious in idea at is initial stage, Indian painting has developed over the years in becoming a synthesis of diverse ethnicity and traditions.
Recent Posts

The business people can offset their Goods and

Children's Day or Bal Diwas is intended to

Several pleas were filed against the verdict of
What's new at WeRIndia.com