Hindu groom hosts iftar for Muslim friends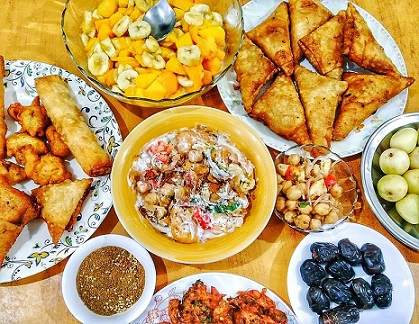 India is a land of diversity. Despite having diversity, there is unity among people. Though people belong to different castes and follow various religions, they respect each other.
Most of the common people in India follow their own traditions while respecting the feelings and sentiments of others.
However, hate speeches are seen these days. But, it is not by common people.
Here is an example of communal harmony among common people. The incident took place in the Dakshina Kannada district of Karnataka.
A Hindu bridegroom from Karnataka organized an iftar feast for his Muslim friends. Chandrasekhar Jeddu hailing from Bantwal got married on April 24. He invited his friends to his marriage.
Some of his friends attended his wedding. However, his Muslim friends could not be able to wedding feast. Due to Ramzan month, they were fasting throughout the day.
Chandrasekhar was unhappy as his Muslim friends could not attend the wedding feast. So, he wished to arrange a special feast for them in the evening. He arranged an iftar for them at the local mosque in Byrikatte.
He says that people of all religions like Hindus, Muslims, and Christians live happily in their village.
He thought that if some of them do not attend the feast for a valid reason, providing an alternative is apt.  He talked to mosque heads and arranged iftar there.
They happily agreed to that. It was the first time that an iftar feast was given inside the mosque.
Chandrasekhar invited not only his Muslim friends but also his Hindu and Christian friends. Around 135 people attended the iftar. Out of them, 100 were his Muslim friends, and the remaining are others.
In this way, Chandrasekhar wants to convey a message that they are all united at all times. The mosque heads felicitated him for his noble gesture.
Image Credit: Miansari66 / CC0, via Wikimedia Commons
Image Reference: https://commons.wikimedia.org/wiki/File:Iftar_2.jpg
Recent Posts

Lavender sachet bags can keep your clothes moth-free.

The Central Board of Direct Taxes (CBDT) issued

Section 124A of the Indian Penal Code (IPC)
What's new at WeRIndia.com