Naveen's thank-you note: Orissa set to clear new policy for women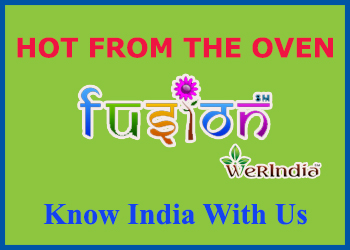 Orissa is all set to clear a new women's policy later today under which the stamp duty for registration of a house or land purchased in the name of a woman or gift deeds of immovable property would be lower than that of men. Currently, one has to pay 5 per cent of the total value of the land or building as stamp duty on registration.
The forward-looking Orissa State Policy for Girls and Women 2014, likely to be cleared by State
Cabinet today, plans to allot 4 decimal of homestead land in rural areas to women belonging to low income groups and not possessing any house/flat or homestead land to widowed, unmarried, divorced or separated woman above the age of 45. Women over the age of 30 with more than 40 per cent disability would also get 4 decimals of homestead land.
Senior officials involved in drafting the policy said the policy also aims to extend land lease at nominal rates in favour of women's groups for 'productive activities'. Similarly, women self-help groups would be allotted cultivable government land on temporary lease for agriculture and horticulture activities.
BJD sources said the new policy is sort of a thank-you note to the women who overwhelmingly voted for Naveen Patnaik giving the ruling party 117 of the 147 assembly seats and 20 of the 21 Lok Sabha seats in the recently-concluded assembly and general election. The policy aimed at providing a comprehensive and actionable framework for overall development of girls and women was drafted after 47 consultations all over the state and taking inputs of all secretaries.
The policy emphasises increased capacity-building an strengthened institutional framework for girls and women.
The new policy plans to establish a designated unit in the home department to guide, monitor and support investigations over violence against girls and women. Members of women self-help groups and other such community level organisations would be involved as para legal workers to track. monitor and report instances of violence and trafficking of girls and women.
To involve more and more women at gram panchayat-level, the policy plans mahila sabhas that would promote participation of women in palli and gram sabha. Violence against girls and women would be made an specific agenda in such sabhas. Suitable amendments would be brought in Orissa Gram Panchayat. Panchayat Samiti and Zilla Parishad Rules and Acts to remove any discriminatory practices that prohibit or restrict women to participate effectively.
The policy plans to broad-base Mamata scheme – a conditional cash transfer scheme under which pregnant and lactating women are given financial assistance of Rs 5000 for first two live births – to incentivise birth of girl child. However, for particularly vulnerable tribal groups like Bondas, the condition of two live births under
Recent Posts

The electronic pill is fixed with ingestible micro-sized

Satyajit and Ajinka Hangre from Maharashtra finished their

InterviewBit is a Pune based startup.
What's new at WeRIndia.com