India grounds Boeing-737 MAX planes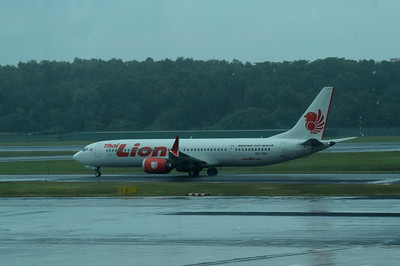 In the wake of the Ethiopian airplane crash, India grounded the Boeing-737 planes. UK, Singapore, China, Malaysia and Australia have already grounded these planes and India joined them. With this, India became the latest country to ground these planes.
As soon as the Boeing released a statement on 737-MAX planes, the Directorate General of Civil Aviation (DGCA) announced that these planes would be grounded till the appropriate modifications and safety measures are undertaken for their safe operation.
157 on board passengers died in a crash of Ethiopian Airlines on Sunday. After that, some countries started grounding these planes.
Last October, 189 on board passengers died in Lion Air aircraft crash in Indonesia.
Two major aircraft crashes occurred in less than five months. And considering these fatal accidents, countries including Singapore, UK etc. temporarily suspended these planes.
In this context, the Boeing Company issued a statement saying that safety is the topmost priority of the company and they have full confidence in the safety of their 737 MAX planes. However, regulatory agencies would take their decisions based on what they believe is suitable for the safety of their homeland passengers. The company can understand these steps.
Since the US Federal Aviation Administration isn't mandating any further action, the company has not issued new directions to the operators, says Boeing.
After that, the DGCA's announcement released on grounding Boeing-737 MAX planes. In a statement, the DGCA said that they continue to consult carefully with regulators, airlines, and aircraft manufacturers across the globe for the safety of passengers.
The DGCA was directed by the civil aviation minister Suresh Prabhu to undertake safety assessment of Boeing 737-MAX planes being flown by domestic carriers.
Currently, SpiceJet has 12 such Boeing planes in its fleet and Jet Airways has five. They are currently grounded until the appropriate modifications are made.
Image credit:  Boeing 737 MAX 9 image by Hugh Llewelyn is licensed under CC BY-SA 2.0
Image Reference: https://fusion.werindia.com/hot-from-the-oven/india-grounds-boeing-737-max-planes
What's new at WeRIndia.com