How To Answer The 18 Most Common Interview Questions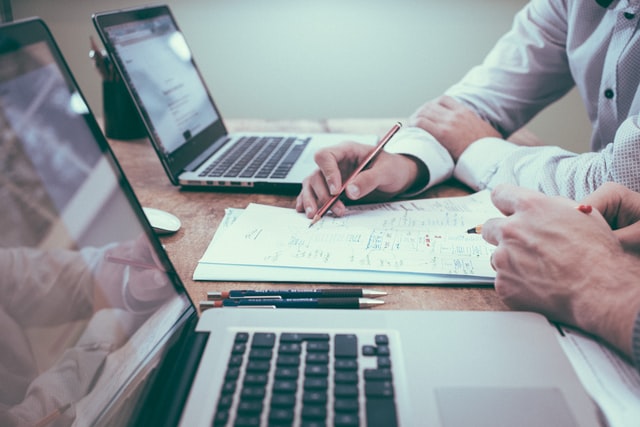 It would be great if interview candidates knew exactly what a hiring manager would be asking them in their next interview?
We can't read anyone's mind but we'll give you the next best thing: a list of the most commonly asked interview questions and answers.
Read these questions and get yourself ready for the interview.
While we don't recommend having a canned response for every interview question we do recommend spending some time getting comfortable with what you might be asked, what hiring managers are really looking for in your responses, and what it takes to show that you're the right candidate for the job.
Consider these 18 most common interview questions:
1. Tell me a little about yourself?
This question seems simple, so many people fail to prepare for it, but it's crucial. Don't give your complete employment history. Instead give a pitch—one that's concise and compelling and that shows exactly why you're the right fit for the job.
Talk about how that prior experience has positioned you for this specific role.
2. How did you hear about the position?
This is actually a perfect opportunity to stand out and show your passion for and connection to the company. If you found out about the gig through a friend or professional contact, name drop that person, then share why you were so excited about it. If you discovered the company through an event or article, share that.
Even if you found the listing through a random job board, share what, specifically, caught your eye about the role.
3. What do you know about the company?
Any candidate can read and regurgitate the company's "About" page. So, when interviewers ask this, they aren't necessarily trying to gauge whether you understand the mission—they want to know whether you care about it.
Start with one line that shows you understand the company's goals, using a couple key words and phrases from the website, but then go on to make it personal.
4. Why do you want this job?
Again, companies want to hire people who are passionate about the job, so you should have a great answer about why you want the position. First, identify a couple of key factors that make the role a great fit for you, then share why you love the company.
5. Why should we hire you?
This interview question seems forward but if you're asked it, you're in luck: There's no better setup for you to sell yourself and your skills to the hiring manager.
Your job here is to craft an answer that covers three things: that you can not only do the work, you can deliver great results; that you'll really fit in with the team and culture; and that you'd be a better hire than any of the other candidates.
6. What are your greatest professional strengths?
When answering this question, we will recommends being accurate. Share your true strengths, relevant and specific. Then, follow up with an example of how you've demonstrated these traits in a professional setting.
7. What do you consider to be your weaknesses?
What your interviewer is really trying to do with this question—beyond identifying any major red flags—is to gauge your self-awareness and honesty. So, "I can't meet a deadline to save my life" is not an option—but neither is "Nothing! I'm perfect!"
Strike a balance by thinking of something that you struggle with but that you're working to improve.
8. Where do you see yourself in five years?
If asked this question, be honest and specific about your future goals, but consider this with many purpose like: hiring manager wants to know – if you've set realistic expectations for your career, if you have ambition and if the position aligns with your goals and growth.
Your best bet is to think realistically about where this position could take you and answer along those lines.
9. What's your dream job?
Along similar lines, the interviewer wants to uncover whether this position is really in line with your ultimate career goals.
Might get you a few laughs, a better bet is to talk about your goals and ambitions—and why this job will get you closer to them.
10. Why are you leaving your current job?
Keep things positive—you have nothing to gain by being negative about your past employers.
Instead, frame things in a way that shows that you're eager to take on new opportunities and that the role you're interviewing for is a better fit for you than your current or last position. And if you were let go? Keep it simple: "Unfortunately, I was let go," is a totally OK answer.
11. What's your management style?
The best managers are strong but flexible, and that's exactly what you want to show off in your answer. Share a couple of your best managerial moments, like when you grew your team from five to 15 or coached an under performing employee to become the company's top salesperson.
12. How would your boss and co-workers describe you?
Be honest and remember that the hiring manager will be calling your former bosses and co-workers. Try to pull out strengths and traits you haven't discussed in other aspects of the interview, such as your strong work ethic or your willingness to pitch in on other projects when needed.
13. Can you explain why you changed career paths?
Don't be thrown off by this question—just take a deep breath and explain to the hiring manager why you've made the career decisions you have. Often more impressive when a candidate can make seemingly irrelevant experience seem very relevant to the role.
14. How do you deal with pressure or stressful situations?
Choose an answer that shows that you can meet a stressful situation head-on in a productive, positive manner and let nothing stop you from accomplishing your goals.
A great approach is to talk through your go-to stress-reduction tactics, and then share an example of a stressful situation you navigated with ease.
15. What do you think we could do better or differently?
This is a common one at start-ups. Hiring managers want to know that you not only have some background on the company, but that you're able to think critically about it and come to the table with new ideas.
So, come with new ideas! What new features would you love to see? How could the company increase conversions? How could customer service be improved?
You don't need to have the company's four-year strategy figured out, but do share your thoughts, and more importantly, show how your interests and expertise would lend themselves to the job.
16. What are your salary requirements?
To answering this question, you'll likely come up with a range, and we recommend stating the highest number in that range that applies, based on your experience, education, and skills.
Then, make sure the hiring manager knows that you're flexible. You're communicating that you know your skills are valuable, but that you want the job and are willing to negotiate.
17. What do you like to do outside of work?
Interviewers ask personal questions in an interview to "see if candidates will fit in with the culture & give them the opportunity to open up and display their personality.
In other words, if someone asks about your hobbies outside of work, it's totally OK to open up and share what really makes you tick.
18. Do you have any questions for us?
You probably already know that an interview isn't just a chance for a hiring manager to grill you—it's your opportunity to sniff out whether a job is the right fit for you. What do you want to know about the position? The company? The department? The team?
You'll cover a lot of this in the actual interview, so have a few less-common questions ready to go. We especially like questions targeted to the interviewer or the company's growth.
Photo by Scott Graham on Unsplash (Free for commercial use)
Image Reference: https://unsplash.com/photos/5fNmWej4tAA
Recent Posts

Prediabetes does not have clear symptoms.

Unclaimed deposits with both public and private banks

Meenakshi Walke was a homemaker. But now, she
What's new at WeRIndia.com