12 Preparation Tips for Job Interview Success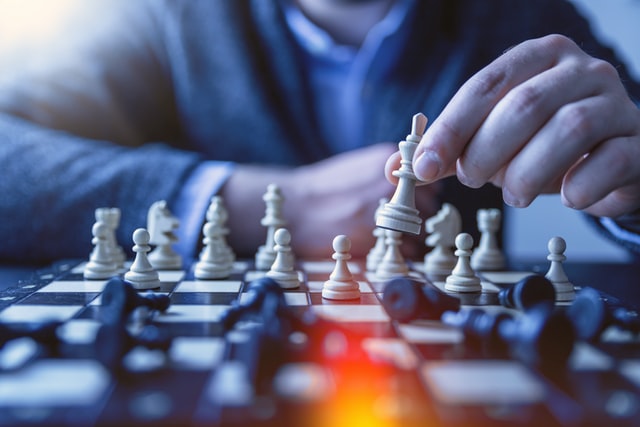 Preparing for an interview takes a lot more than Googling a list of common interview questions.
You have to make a great first impression appearance-wise, have a great knowledge of your target company and its product, and, of course, know exactly how to convey that you're the perfect fit for the job.
So, to help you get prepared, we compiled a list of 12 preparation tips for job interview to make it successful:
1. Plan the perfect outfit. For companies that have a business or business casual dress code, keep your look basic and conservative for the first interview.
Not sure what to wear? If you have a contact or friend who works at the company you're interviewing with, see if he or she can give you a head up as to what people wear. If you don't have that luxury, hang out at a coffee shop across the street a day or two before, and try to get a glimpse at what people are wearing.
2. Make sure you get your outfit cleaned, pressed, and tailored (a modern fit is best). People often have their "interviewing suit" that's been sitting in their closet for the past couple of years, and they dust it off for the occasion—you don't want to be that guy or girl.
3. Don't forget about the little things: Shine your shoes, check for loose hems, and make sure your fingernails look manicured. This is the stuff that you don't always think people notice, but they do!
4. Do a little pampering, because looking your best helps you feel your best. If that means you need a facial, haircut, razor shave, or even a new interview outfit, then do it! Feeling good about yourself will boost your confidence—and we probably don't have to tell you that confidence is key to landing your dream job.
5. Print out five copies of your resume. You never know who you'll be meeting with, and you want to have your resume ready to go in case you're asked for it.
6. Get a sense of "who" the company is and how to embody a similar personality during your interview. Start by reading the company's blog and Facebook page—the tone of the company's content on these sites will speak volumes. Or, try reading individual employees' blogs to figure out what type of people work (and excel) there.
7. Twitter can also be an excellent resource because you can see what the company and its employees are talking about. Are they sarcastically bantering with each other? Feel free to throw a few jokes in as you're meeting with people. Are they tweeting up a storm about an event or product launch? Use it as a conversation starter.
8. No matter what role you're interviewing for—engineering, sales, marketing—you should always use the product before your first interview (and ideally, a few times). If hired, your goal will be to create value for the people who use that product, and being a user yourself is the first step.
9. It's likely you'll get asked why you're interested in this role and company. (And if you can't answer this question, you shouldn't be in the interview!) So to make sure you can, consider why you're interested in the function and identify a couple of key factors that make it a great fit for you.
10. Don't just think about how you'll answer certain questions; practice looking in the mirror and answering them out loud. This prep work will help you clarify your thoughts and make you much more comfortable during the interview.
11. Spend the most time before the interview not rehearsing questions, but reflecting on your career chronology to date. When you know your story inside and out, it's much easier to apply examples to just about any interview question.
12. Getting ready for a technical interview? Start preparing as early as possible. Working through a prep book or sample questions will not only give you good practice, but it'll also put you in the right problem-solving mindset.
Photo by JESHOOTS.COM on Unsplash (Free for commercial use)
Image Reference: https://unsplash.com/photos/fzOITuS1DIQ
Recent Posts

If you are someone who travels much due

The 5G testbed aims to reduce dependence on

Read the inspiring story of Laxmi Ammal and
What's new at WeRIndia.com