Why CAPM still in Demand in 2020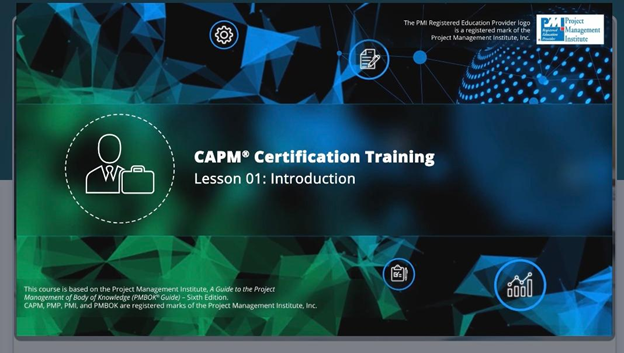 CAPM is increasingly popular for the past few years as many new people in the field of project management are already coming. CAPM was specially designed for the new professionals in the field of project management. They still do not meet the baseline criteria of project management experience to be eligible to get PMP certification. The certified associate in project management certification is specially designed for new professionals in Project management but have received authorized training from PMI or Project management institute.
CAPM was introduced in 2003. This certification is getting more and more popular because of the massive influx of untrained professionals. The PMP introduced in 1984, however, is still very relevant for experienced professionals, but at present, the companies are trying to employ more young workforce since they are ambitious and energetic.
According to a recent study conducted on the advertisements for a lot of entry-level and mid experience jobs, it was found that more than 95% of the jobs demanded CAPM or PMP certifications, well for inexperienced professionals, it gets close to impossible to get PMP certification, in that case, a free capm course can help you to stand out.
In CAPM, the person is taught about some of the foundational and crucial aspects of Project management. A person with CAPM certification gets to learn about the following elements:
Project management processes
Human resource management
Project integration management
Project and organization lifecycle
Stakeholder management
Communications management
Quality management
Project risk management
Procurement management
Time and cost management
Project scope management
Now that we know what exactly is a CAPM certification let us now proceed further with our reasons Why CAPM is still in demand in 2020?
Why CAPM still in demand in 2020?
There are more than just career and professional benefits to getting a CAPM certification. This certification helps in the all-round development of your skillset at the base level. Let us know the reasons why CAPM is still in demand in 2020.
Career Benefits
CAPM provides vast benefits to your career, especially when you are just a beginner in project management. It helps you in developing knowledge about various aspects and helps in you standing out at job interviews or colleagues at your current job. CAPM certified professionals are primarily preferred by firms. They are paid much higher than the norma beginners in Project management, so getting this certification can create a win-win situation for you.
Better Salary
There should always be something extra, something different in you for you to get more pay than any of your colleagues. Well, this certification is your chance to develop that specialty. CAPM certification helps you in fetching better pay than any of mere beginners in project management.
Globally recognized
CAPM is a globally recognized certification, and at present, companies worldwide are looking for more and more CAPM certified professionals. There aren't enough certified professionals in this field, and so there is a huge demand globally. You don't need to be worried about your certification getting wasted in any part of the world.
Professional development
The certification is not just a mere on paper certification. This certification helps you in developing your skill. It drastically improves your efficiency at work. With this certification, your approach towards project management gets more professional and practical. The PMI's authorized training is actually worth something.
Better Job profiles
CAPM is specially designed for entry-level professionals in project management, so this certification is right here for you if you want better jobs. The expected jobs include PMO operational support analyst, senior IT technical project manager, Member relations administrator, and business analyst consultant.
Foundation for PMP credential
The CAPM certification acts as a foundation stone for PMP credentials. This certification helps you in getting the required experience for PMP certification. You get to work as project head sometimes, which is an added advantage. All this experience and knowledge adds to the ease of getting a PMP certification.
The bottom line
Getting a CAPM certification as a beginner can be very beneficial for your upcoming career in project management. While everything seems easy from the outside, you definitely need to put time and effort into getting this certification, but that all is entirely worth it.
What's new at WeRIndia.com